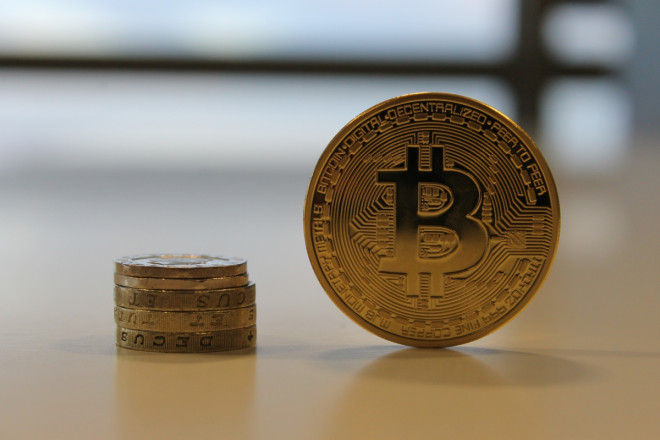 The bitcoin price is tanking once again. Following a major crash (and partial recovery) earlier this month, the price of bitcoin has tumbled once again in the last four days.
The price dropped to around $420 on Monday morning on the back of news from China that government regulations are continuing to hinder its growth there.
As normal, where bitcoin goes all others follow, with the likes of litecoin, peercoin, dogecoin and namecoin all suffering drops in value of between 6% and 12% in the last 24 hours.
---
Dogecar ready to roar as first images of dogecoin Nascar revealed
---
The first images of the dogecoin-sponsored Nascar - dubbed the Dogecar - have appeared online ahead of the race next Sunday at Talladega.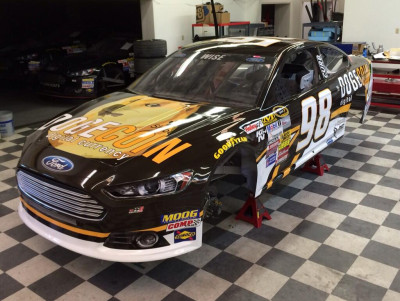 The image show the chassis of a typical Nascar which has been detailed with the dogecoin name, the Shiba Inu logo and a rocket ship going "to the moon".
The dogecoin community raised $55,000 to sponsor the car which will be driven by Josh Wise next Sunday, helping boost awareness of one of the world's most talked about cryptocurrencies.
Wise thanked the dogecoin community on Reddit saying:
"I am pumped for this week and hope we represent you all well! Just want to say thanks so much to all of you for all the support! So awesome. Hope we can take you To The Moon!"
---
---
The price of bitcoin has tanked in the last few days after it emerged that strict regulations in China could hinder the cryptocurrency's use in the country.
On Friday, CoinDesk reported that The People's Bank of China (PBOC) had privately warned banks and payment companies to restrict customers' access to bitcoin exchanges.
And those fears were confirmed when BTC China - the country's biggest bitcoin exchange - has halted deposits to accounts at China Merchants Bank (CMB).
"We saw the (PBOC) statement and we took the initiative," BTC China's chief executive officer, Bobby Lee, said.
---
Dogecoin Shibes party at Dogecon SF
---
Just four months after dogecoin launched founder Jackson Palmer took the stage at Dogecon SF to talk to hundreds of dogecoin enthusiasts at the first ever conference associated with the meme-based cryptocurrency.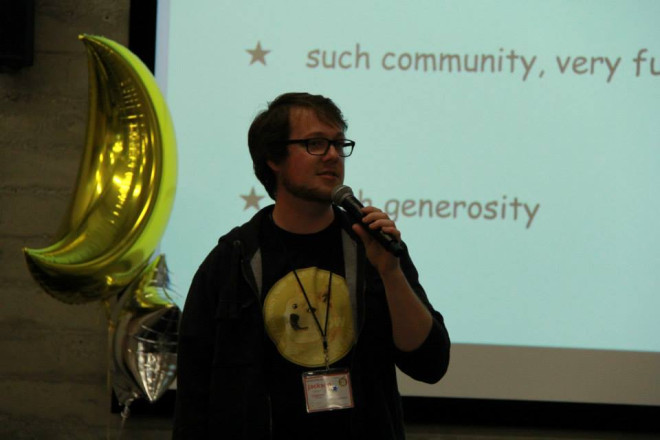 Palmer said: "It's been 138 days since dogecoin was launched. That's crazy."
As much success as dogecoin has had - especially with the community's fund-raising efforts - Palmer warned that "the viability of a digital currency shouldn't be tied to a dollar amount." One doge is worth one doge and worrying about the fluctuations of the bitcoin price is not going to help:
"You shouldn't wake up and worry about what bitcoin is worth in US dollars."