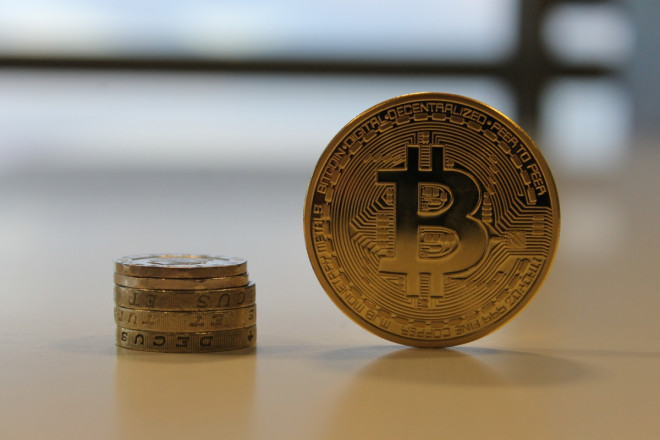 The last few days have seen bitcoin follow a steady downward trajectory, rising slightly in the last 24 hours by less than 1%.
Most other major cryptocurrencies have experienced a similarly gradual decline, with only ripple rising by a significant amount. This is likely due to the recent news that Ripple Labs has signed up a bank to use its services.
---
Dogecar laps up attention

---
The campaign to put a dogecoin car in Nascar came to fruition on Sunday, as the supercharged four-wheel advert for the meme-inspired cryptocurrency took part in the race in Talladega.
Driver Josh Wise finished a respectable 20th, having started 36th in the No. 98 Ford Fusion. The publicity that the race brought to the altcoin saw a brief spike in dogecoin's value on Sunday.
It has not yet been confirmed whether or not the dogecoin Nascar team will continue beyond Talladega, however if more funding can be raised then the Dogecar could figure in the upcoming Sprint All-Star race later this month.
---
Ripple signs up a bank
---
German bank Fidor has become the first major bank to integrate ripple into its transaction infrastructure.
Fidor will use the peer-to-peer platform to power intrabank payments between branches and interbank payments with other institutions.
"Ripple is changing the rules of the game for financial institutions, enabling real-time settlement in any currency to strengthen customer relationships and positively impact the bottom line," said Chris Larsen, CEO of Ripple Labs.
"As an innovator and leader in the banking industry, Fidor is using Ripple to define a new standard for what a bank can be and how it can serve its customers."
---
Chinese exchanges withdraw from bitcoin summit
---
CEOs from five of the largest bitcoin exchanges in China have pulled out of the upcoming Global Bitcoin Summit amid continued uncertainty surrounding the future of cryptocurrencies in the country.
Accounts related to bitcoin activity were suspended by regulators, resulting in a joint announcement by OKCoin, Huoibi, BTC China, BtcTrade and CHBTC on Chinese social media platform Weibo.
The statement revealed that the exchanges would no longer be taking part in bitcoin conferences or gatherings and would continue to comply with all state policies and regulations.