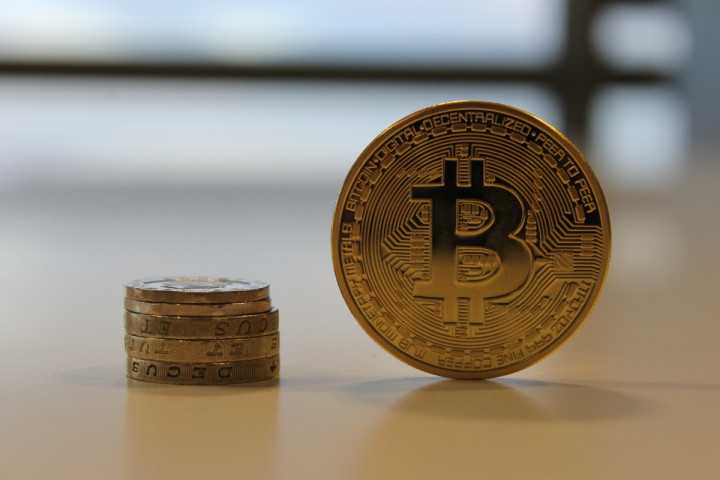 Bitcoin's price has remained relatively stable over the weekend as it continues to recover from a month of price rises and crashes.
Elsewhere, the next seven biggest mineable cryptocurrencies (including litecoin, peercoin, dogecoin and darkcoin) have all fallen by between 2% and 4% in value in the last 24 hours.
Halting the drop is Neutrino which aims to replicate the web protocol SSL by making all financial transactions "private by default". Neutrino's value has risen 23% in the last 24 hours.
---
Rubycoin rises
---
However it has been rubycoin which has seen the most drastic rise in ivalue in the last 24 hours, jumping over 180% in a single day.
This is the second sudden jump in value for the altcoin, which was launched last March.
The reason for this spike? Rubycoin is about to switch to the Proof of Stake (PoS) (from Proof of Work) method of validating transactions as this is seen as a way of protecting a cryptocurrency from attacks.
It looks like some people saw the spike coming with Cray from Bitember advising people to mine rubycoin over a week ago.
---
Is Bitcoin a CIA masterplan?
---
Over the weekend a new website was published by a group called the CIA Project, claiming that bitcoin had been a secret project dreamed up by the Central Intelligence Agency (CIA).
It sounds like a great story. The only problem is that it's based on nothing more than the fact the name of bitcoin's mysterious creator - Satoshi Nakamoto - can be (loosely) translated from Japanese into "Central Intelligence".
"While bitcoin believers portray bitcoin as a new decentralised currency, the command structure of bitcoin core development is 100% centralised," CIA Project says.
It just goes to show that any conspiracy theorist with a computer can have their day in the sun...
---
Dogecoin handshake
---
Moving away from conspiracy theories and fluctuating prices, the dogecoin community can always be relied upon to bring something light-hearted relief to the cryptocurrency party.
The community has announced the winner of the official dogecoin handshake which shibes around the world will now be able to use to greet each others in a knowing fashion.
Wondering what the handshake looks like? Here's winner Dwight Torculas showing it off:
Dwight wins 300,000 dogecoin for his creation, but more importantly, the respect of the dogecoin community.