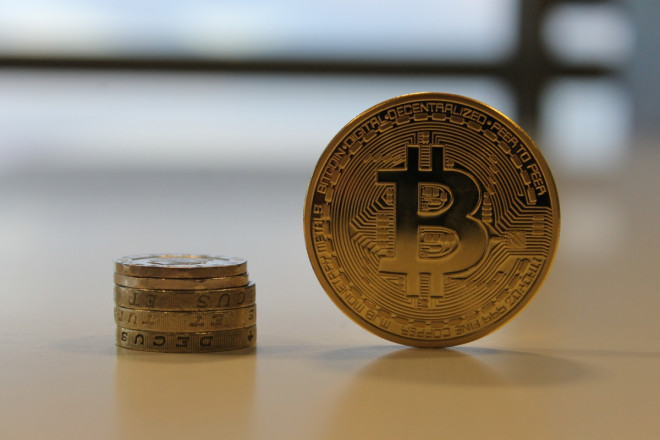 Bitcoin has had almost a week now of no significant change in value. It has been hovering around the $440 (£261) mark for since last Monday, with this period of relative calm coming after a month of turmoil for world's leading cryptocurrency.
The rest of the market has also been relatively stable reflecting the major ties all other cryptocurrencies have to bitcoin despite their best efforts to move out of its shadow.
There is one however which has been bucking the trend of the last week, and that is the anonymity-focused darkcoin.
---
Darkcoin rise shows no sign of stopping
---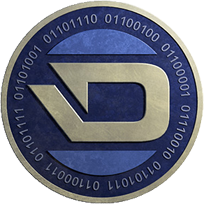 In the last 24 hours darkcoin has seen its price jump 53% putting its market capitalisation now over $30 million - which is up from $11 million just seven days ago.
The altcoin which promises much more anonymity than bitcoin has seen its price rocket in recent days because of the release of an updated version (release candidate 2 or RC2) of its secure and anonymous payment system called DarkSend.
Some on the darkcoin Reddit thread believe that it could soon overtake litecoin as the world's second biggest cryptocurrency, though it has a long way to go considering litecoin's market cap is almost $300 million.
Darkcoin promises to remove the ability of people to track payments through the blockchain, saying this is a huge flaw in the way bitcoin works.
---
Dogecoin saved my life
---
One Reddit user has posted a comment on the dogecoin thread to thank the community for saving his/her life.
Reddit user Dogethrowaway2 penned a post entitled:
I want to thank the Dogecoin community and Josh wise. You guys saved me from suicide
In the post, the person says they had put a gun in their mouth multiple times last February but was too scared to pull the trigger. However by mid/early March the person said they had "made all of my arrangements and was 100% committed to following through."
It was at that point the person discovered the campaign underway to sponsor Nascar driver Josh Wise. "For some reason it hit a chord with me. I never had watched a Nascar race before but became enthralled. I promised myself I'd stick around on this earth to see Talladega. In that time, something about the spirit of /r/Dogecoin and Josh Wise really uplifted me."
The person says they have since sought professional help and have "somewhat got my life in order and am in a much better place."
---
Dogecoin on Nascar '14 videogame
---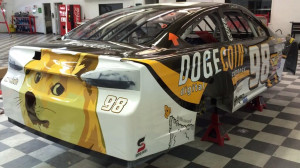 And speaking of the dogecar, it looks like the dogecoin logo will be immortalised forever in videogame form. Eutechnyx, makers of the Nascar '14 videogame, has confirmed the dogecoin skin will be available in an upcoming DLC.
"We love to see more technology-oriented partners getting involved in Nascar," Ed Martin, executive vice president of Eutechnyx told CNN. "I think it will bring Nascar to the attention of a lot of people that haven't been exposed before."
Josh Wise raced in his second Nascar race this weekend with the dogecoin sponsorship, this time finishing 15th in the Nascar Sprint All-Star Race having gotten his place thanks to a fan vote which was aided by a lot of help from the dogecoin community.
---
What is the best bitcoin video?
---
Explaining the concept and technology behind bitcoin is not an easy thing to do. Many have tried (including IBTimes UK) but one of the best ways of getting the point across it seems is on video.
But which is the best? CoinDesk is looking to find out, by comparing explainer videos from news organisations like Vox, The Guardian, The Washington Post and The New York Times as well as independent videos.
You can watch them all and have your say on which is the best here.