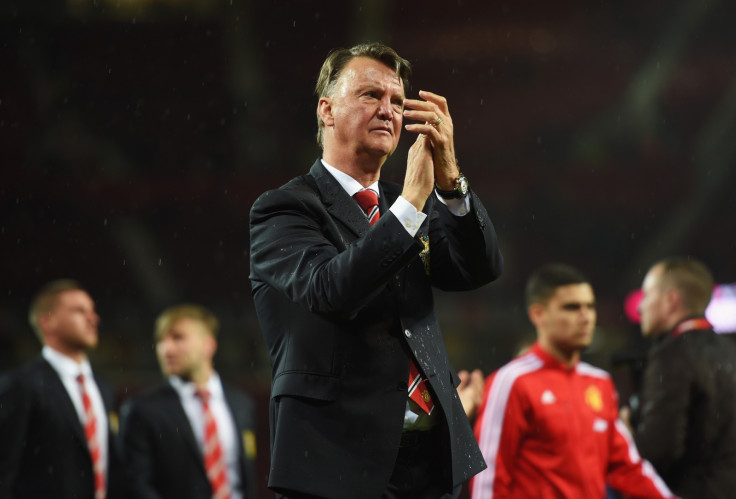 Manchester United's Marcos Rojo and Matteo Darmian have both been declared fit for the FA Cup Final clash against Crystal Palace on Saturday (21 May) after the defensive duo returned from injury. Manager Louis van Gaal revealed both players are fit to start the all-important game at Wembley Stadium, with the Dutchman admitting he faces some tough selection decisions.
As well as welcoming back Rojo and Darmian – both of whom missed United's 3-1 win against AFC Bournemouth earlier this week with minor knocks – Van Gaal will once again be able to call upon Belgian midfielder Marouane Fellaini, who returns after serving a three-match suspension.
"There are many players [fit]," the United boss said during his pre-match press conference, according to the club's official website. "Fellaini is not suspended, Darmian and Rojo are not injured any more. I have 27 players."
Van Gaal – who is still without the returning Luke Shaw for the FA Cup Final – admitted the hardest part of his job is omitting players from big matches. "I work a year with 27 players – all 27 try to do their utmost best. I believe in that and then you have to say to a player he is not invited to the squad," the United manager said ahead of the much-anticipated game at Wembley.
"He has to come to the stadium. That is not nice. They have all worked very hard. I do this individually, always, you cannot do it with the group."
Van Gaal also revealed he is thoroughly looking forward to his first experience of managing in an FA Cup Final, and said he is desperate to win the historic trophy. "Close is not enough, you have to win it. Now we can win something. You cannot predict a final, you have seen it yesterday [when Liverpool lost to Sevilla], for example," the United manager explained.
"When you win silverware it is always important for the players. They can look and they can hold the cup and that is an exciting moment. The FA Cup is a big title in England, we are playing in the most prestigious temple of England."