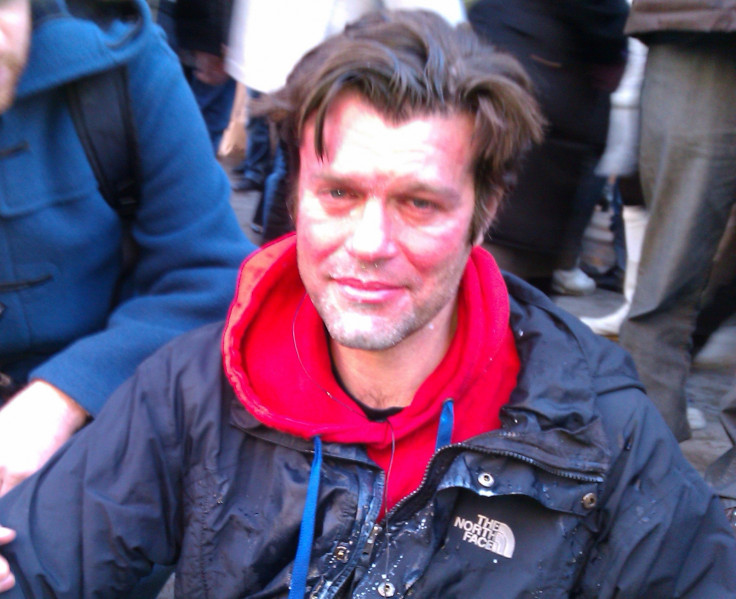 CS gas sprayed by police on to protesters campaigning against tax avoidance should never have been used, Britain's top police officer has admitted.
Metropolitan Police commissioner Sir Bernard Hogan-Howe has said sorry in a letter to a group of six UK Uncut activists for causing "intense pain, momentary loss of sight, and feelings of panic and fear."
They were gassed by PC James Kiddie in 2011 during a demonstration at a branch of Boots in Oxford Circus, London, in a protest against alleged tax avoidance by the company, among others.
Hogan-Howe also apologised for the protesters being prevented from "exercising their fundamental right to protest" and for the three years it took for Kiddie to face a misconduct hearing.
Mike Firth was one of those targeted in what the Independent Police Complaints Commission later ruled was an unlawful incident.
Recounting the incident, Firth said: "I was in shock, I didn't know what had happened. I dropped to the ground and I was blinded and I couldn't breathe... it was really painful and no amount of coughing or crying could get rid of it."
Kiddie later said he had found the crowd of protesters "terrifying" and that officers had been heavily outnumbered. UK Uncut claimed its protests were "creative and fun [with] elderly people and children at them".
Apologising, Hogan-Howe wrote: "We also acknowledge that his use of CS spray caused you, variously, intense pain, momentary loss of sight, and feelings of panic and fear.
"We acknowledge that this has deterred you from exercising your fundamental right to protest. We apologise that this occurred.
"We also apologise for the fact that it was not until you had appealed to the IPCC that in March 2014 PC Kiddie was found at a misconduct meeting to have used unlawful force against you.
"It is acknowledged that the delay in reaching this outcome exacerbated your distress arising from these events."
A UK Uncut spokesman told IBTimes UK: "UK Uncut have been taking creative civil disobedience against the cuts and tax avoidance since 2010 and the use of CS spray is completely unacceptable.
"Our actions are creative and fun and have children and elderly people at them. We have experienced heavy-handed tactics from the police as well as mass arrests in Fortnum and Mason, which are unacceptable as we exercise our right to protest.
"We are glad that the Met has apologised for this incident but it should not have happened in the first place or taken this long to receive an apology."