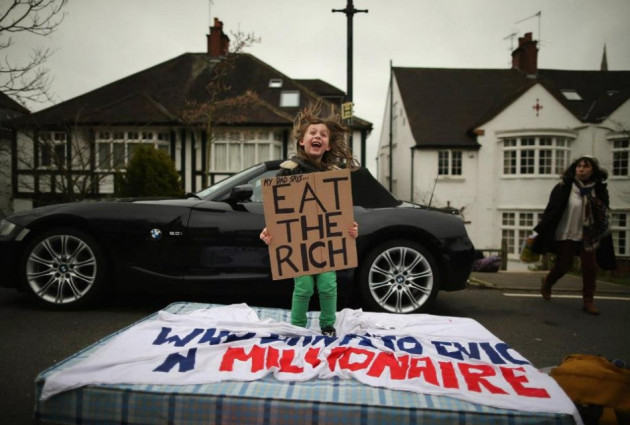 Protesters have picketed the home of Conservative cabinet minister Iain Duncan Smith, angry at benefit cuts that will take money from their pockets.
Arriving at the Buckinghamshire home of the Work and Pensions Secretary in mini-buses specially adapted for wheelchairs, they served an "eviction notice" on Duncan Smith.
In Highgate, north London, around 200 people protested outside the home of Lord Freud in a colourful display that included speeches on the street and featured a double bed - to symbolise the so-called "Bedroom Tax".
Under plans by the Coalition Government, housing benefit claimants face losing some of their benenfits if they live in social housing which is under-occupied.
Whitehall says the changes are necessary to make the best use of housing stock.
Anti-cuts group UK Uncut organised the demostrations under the title "Who wants to evict a millionaire?".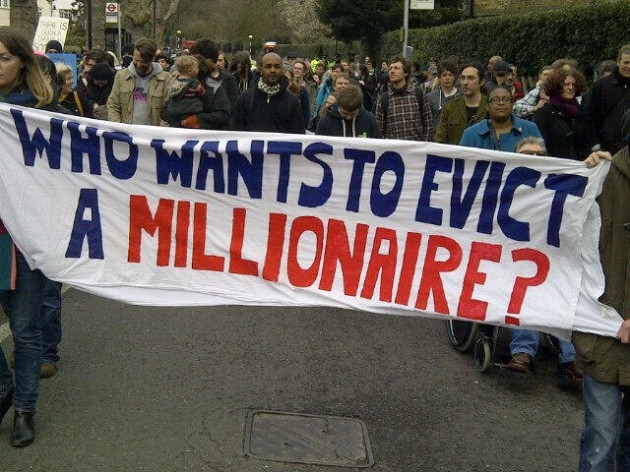 Protester Sarah Knight said: "My mum has just found out that she will have to pay the bedroom tax. My family is terrified about what's going to happen. People's hearts are being broken as this government is turning Thatcher's wildest dreams into a nightmarish reality. But this protest is not about Thatcher's death, it's about the ongoing assault on the welfare state."
Knight continuted: "I am too young to remember Thatcher as a Prime Minister but people like me are having our childhoods and now adult lives decimated by this government that continues to punish poorer people to improve the lives of the rich - the bedroom tax is the latest example of this. And that's why I'm here today - it's made me really happy that we are resisting these devastating cuts, showing we will not stand for it."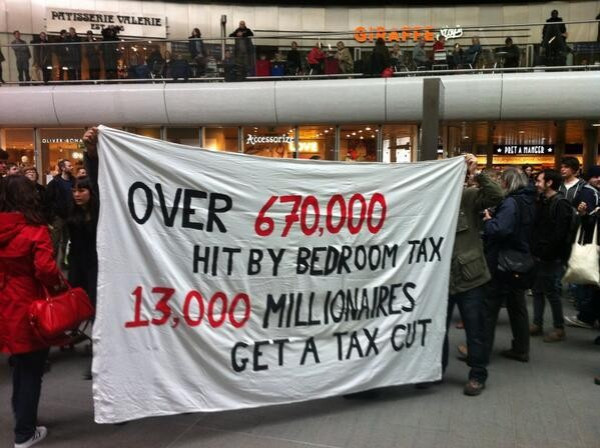 A Scotland Yard spokesman said: "A group of around 200 protesters gathered outside a residential address in Highgate. Officers, including those from the police liaison team were on the scene."
There were no reports of arrests.
A Department for Work and Pensions spokesman said: "Our welfare reforms will help people back into work - which will benefit the economy more than simply abandoning them to claim benefits year after year.
"These changes are essential to keep the benefits bill sustainable, so that we can continue to support people when they need it most across the UK.
"People who disagree with these reforms have a right to express their views, but only if they do so within the law."