CSI for pets? Europe's first forensic service dedicated to investigating crimes against animals
Many crimes involving animals do not end in successful prosecutions due to lack of evidence.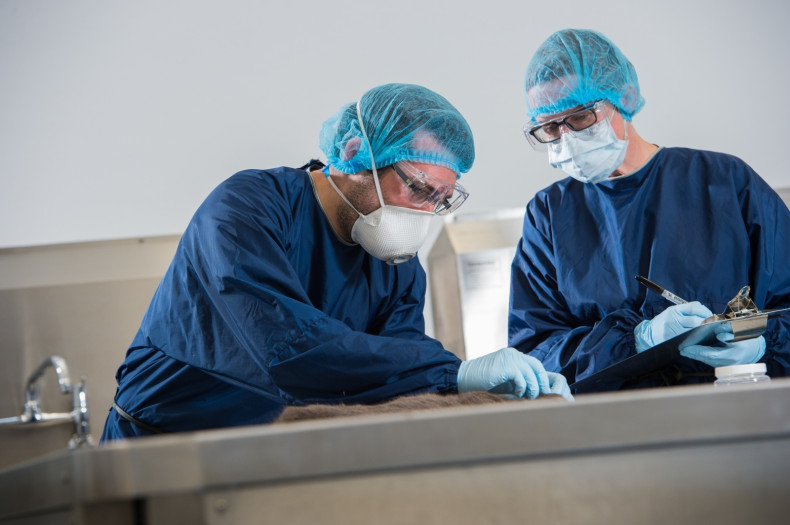 A new forensics service dedicated to combating crimes against animals has been set up — the first organisation of its kind in Europe.
It is hoped that the unique partnership between the School of Veterinary medicine at the University of Surrey and ArroGen Forensics will lead to a rise in the prosecution of those who commit crimes against animals.
"ArroGen Veterinary Forensics is the first integrated forensics service for crimes against or involving animals in the UK, and indeed Europe," said Alexander Stoll, Lead Forensic Veterinary Pathologist at the University of Surrey and Operations Director at ArroGen Veterinary Forensics. "By integrated, we mean incorporating both forensic veterinary pathology with forensic science."
Forensic veterinary pathology is a field based on the study of animal diseases and injuries. It then applies this knowledge to the law including the investigation of suspicious deaths. Forensic science, on the other hand, is the umbrella term for all the disciplines within science which are applied to law - including the identification of bodily fluids, fingerprints and firearms investigations, among others.
The team will conduct forensic examinations, providing detailed evidence to police, as well as other organisations like the RSPCA, to assist in the investigation of crimes involving animals, such as neglect cases or instances of animals being abused. Currently, many of these cases do not lead to successful prosecutions due to a lack of forensic evidence or veterinary expertise.
"A key objective is to help investigators increase the success rate in the prosecution of individuals who commit crimes against animals," said Stoll. "We are working closely with the RSPCA and UK police forces to optimise the scientific evidence that could form the missing link in their investigations."
"Another objective of the collaboration is to develop a strong social justice agenda with the aim of disrupting crime patterns," Stoll said. "It is becoming increasingly well documented that animal cruelty can be used as a component part of domestic violence and there is a growing body of evidence to indicate that people who harm animals are more likely to abuse humans. We want to work with agencies to address the progression of animal to human criminal behaviour.''
Stoll's partner Jo Millington, Scientific Director and Lead Forensic Scientist at ArroGen added: "This unique collaboration brings together experts in animal diagnostics and research with specialists who have worked within the forensic sphere of the UK human Criminal Justice system for many years. Why not apply the same principles to the investigation of animal crime?"