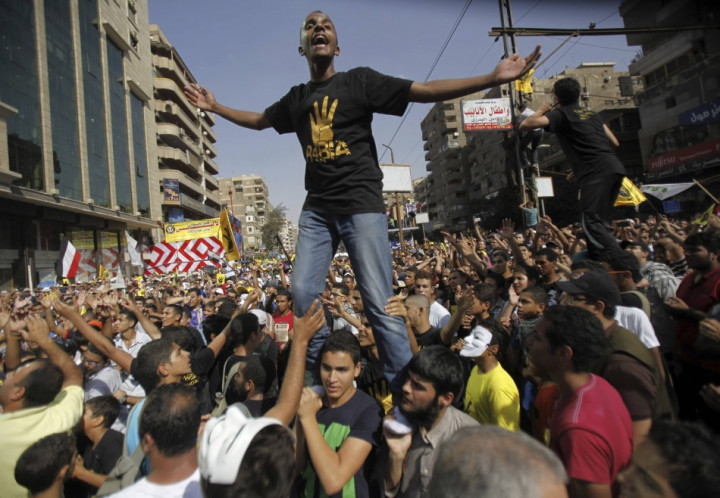 The United States has said it is cutting down its supply of military aid to Egypt, in light of the army-led government's crackdown on protesters following the 3 July overthrow of Mohamed Morsi.
Washington said it would suspend a large part of its $1.3bn (£811m, €966m) military aid to Egypt, and would hold back the delivery of F16 fighter jets to the Egyptian military. The US will also withhold M1A1 tank kits, Harpoon missiles and Apache helicopters.
The contraction of aid is not permanent, the US State Department has said, and analysts claim the announcement was more or less expected. According to US officials, Egypt remains one of the closest military allies of America in the Middle East.
The US had ordered a review of its military aid to Egypt in the wake of a brutal security crackdown on pro-democracy protesters in August that killed hundreds of people.
"We will continue to hold the delivery of certain large-scale military systems and cash assistance to the government pending credible progress toward an inclusive, democratically elected civilian government through free and fair elections," State Department spokeswoman Jen Psaki said.
Morsi's removal was seen globally as a reversal of the democratic process in the country, which had just emerged from the 30-year dictatorship of Hosni Mubarak.
The US has not termed the military takeover of the government as a coup, but it has been under pressure over the crackdown on pro-democracy protesters that routinely results in multiple deaths.
Meanwhile Egypt has announced that Morsi, who was overthrown in an army move led by defence minister General Abdel-Fatah al-Sisi, will stand trial early next month on charges of inciting the killing of protesters.
The charges relate to the deaths of about a dozen protesters in December in a security crackdown in front of Egypt's presidential palace following a decree by the president giving himself more powers.