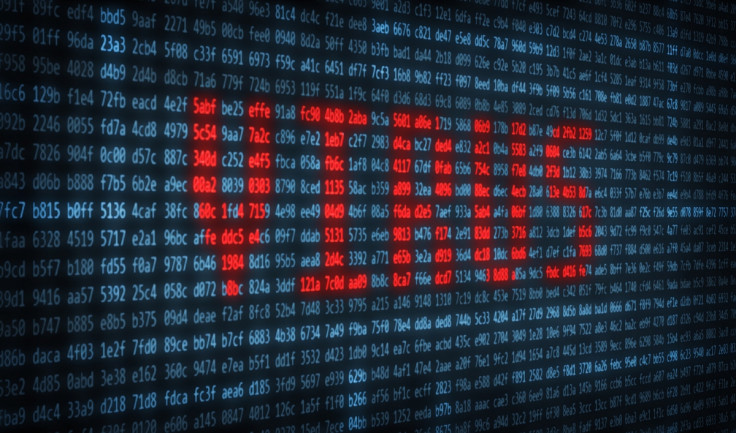 Spammers are using the notorious Zika virus as a front for a fresh spam campaign that targets email users in Brazil by claiming that it knows about a treatment for the condition but instead injects malware into recipients' computers.
From the Ebola virus to Nigerian astronauts stranded in space via the death of Fast and Furious actor Paul Walker, cyber criminals are increasingly using real-world news stories as a foundation for spam attacks.
Uncovered by researchers at Symantec Security, the malicious spam email claims to be from a health and wellness website in Brazil called Saúde Curiosa, which translates to Curious Health.
The email subject line, usually used to lure a recipient into opening the email, reads "ZIKA VIRUS! ISSO MESMO, MATANDO COM ÁGUA!" which says 'Zika Virus! That's Right, killing it with water!' While the email contains imagery and text taken from a real article, it also includes attempts to persuade the recipient to click a link that automatically downloads a malicious attachment. 'Eliminating Mosquito! Click Here!' and 'Instructions to Follow! Download!' the text states.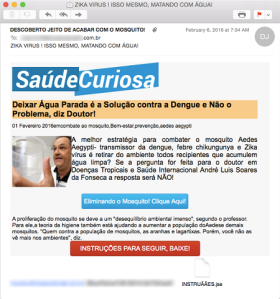 Satnam Narang, senior security response manager at Symantec, said the payload of the email contains the well-known JS.Downloader, which is a form of Trojan virus that downloads and executes malicious files from websites and emails.
"The links behind these buttons lead to the URL shortening service Bit.ly, which redirects to the file-hosting service Dropbox," he said. Once a user is infected with JS.Downloader it will attempt to download additional malware onto the compromised computer, Narang explained.
While the spam campaign appears to still be contained to targets in Brazil, it is likely to expand if the Zika virus continues to spread across the globe.
"Newsworthy events on a regional or global level often provide fertile ground for cyber criminals seeking to capitalize on the interest in these events," added Narang. "In this case, the Zika virus' impact in countries like Brazil is being leveraged, while the potential impact in other countries make it a prime candidate for more malicious spam."
Spam traffic is falling, but don't celebrate yet
Meanwhile, a email threat intelligence report released last year from security firm Kaspersky Lab found that while the proportion of spam in email traffic is falling, the number of variants of malware-based messages is expected to rocket.
"In 2015, the proportion of spam in email traffic decreased by 11.48 percentage points and accounted for 55.28% [of all traffic monitored]," the report stated. "We assume the share of spam will continue to decrease in 2016, though the decline will be insignificant.
"The number of malicious and fraudulent messages, however, will increase. It is possible that the attackers will once again make use of their customary tricks as was the case in 2015 – mass mailings of macro viruses and non-standard attachment extensions. The number of new domains created by spammers especially for distributing mass mailings will continue to grow. We also expect to see an expansion in new domain zones used as spammer resources."