Cyber Monday to Kick Start Biggest Online Christmas Shopping Period Ever
December 2013 is set to be the UK's biggest online shopping month ever, with shoppers visiting online stores three billion times.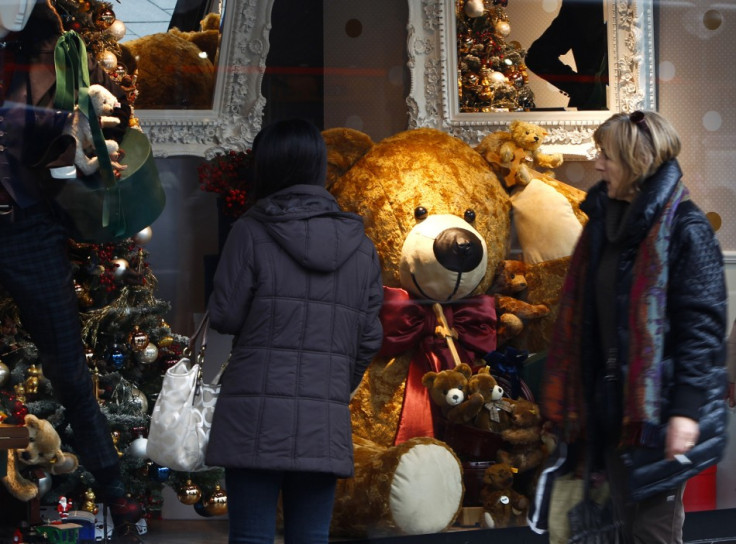 Online shopping in the UK is set to break records this Christmas, kicking off next week when shoppers are expected to make 113 million visits to online retailers in just 24 hours.
Monday, 2 December has been dubbed Cyber Monday by marketing departments and it traditionally marks the biggest pre-Christmas online shopping day. However, because Cyber Monday is earlier than normal this year, research company Experian believes there will be an equal or even higher volume of traffic to online retailers the following Monday, 9December.
Visa Europe, which has dubbed calls the day "Mega Monday", has predicted that consumers will spend £1.3 billion on 2 December. Cyber Monday has evolved as a counterpart to the Black Friday shopping phenomenon popular in the US.
On top of this, the whole of December is set to be positive for online retailers, with Experian predicting that 150 million online transactions will be made in the UK during the month, accounting for £10.5 billion in revenue for online retailers.
Boxing Day (26 December) is predicted to be the single biggest online shopping day of 2013, with 115 million visits to retail sites expected.
Three billion visits
"This Christmas is going to be the biggest ever in terms of online retail visits and December 2013 should be the first month that the UK reaches the three billion benchmark for visits to retail websites," said James Murray from Experian.
Experian estimates that UK consumers will spend a total of 400 million hours shopping online in December, up from 372 million hours in 2012. The average consumer will spend eight hours online browsing, researching and purchasing Christmas presents.
"What we don't expect to see this year is the well-defined peaks and troughs of shopping activity over Christmas. With the growth of mobile and the ease of quick one-click shopping, we expect to see the homogenisation of shopping days as consumers are less confined in their shopping habits," Murray added.
Murray also advised that marketers make sure they are offering a seamless shopping experience for their customers, whether they are shopping on the high street, mobile or on a computer.
Read More:
© Copyright IBTimes 2023. All rights reserved.