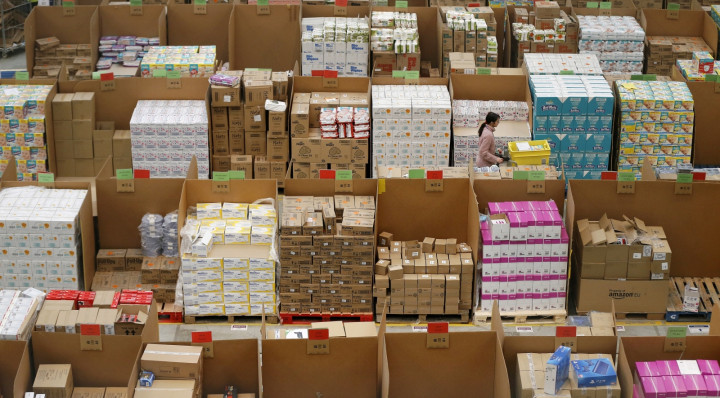 IT analysts are warning that the expected surge in online shopping today and on Cyber Monday could lead to retail websites malfunctioning.
According to IT analysts, as much as £1.5bn (€1.9bn, $2.3bn) is expected to be spent online today and on Cyber Monday. The practicality of being able to take advantage of sale prices without having to battle other customers in stores, appears to be a key factor in the rise in online spending.
Online giant Amazon has already reported that on Friday, its UK website received its busiest day of the year. Amazon revealed that a staggering 5.5 million items were ordered, smashing last year's Cyber Monday record of 4.1 million items.
The Amazon order rate was equivalent to 64 items being ordered every single second on the website. Workers in the company's distribution centres have been working overtime to accommodate for the huge rise in orders, as customers are desperate for their purchases to arrive in time for Christmas Day.
But it is the use of third-party computer servers, which usually supply retailers with images for their websites, which is leaving many big retail websites vulnerable to faults. The vast amount of data being transferred could put considerable pressure on the strength of the e-commerce infrastructure.
Michael Allen, an internet expert for website performance management company Dynatrace, warned: "These websites are incredibly complex beasts. When you get these unprecedented increases in traffic, these third parties get hammered as well. If these third parties fail, the retailers fail."
The pressure on retail websites resulted in a number of retailers, including Tesco, Argos and Currys, taking the decision to introduce queuing systems that prevent visitors from shopping until the first shoppers have completed their transactions. Some customers reportedly had to wait online for more than an hour just to start browsing through the website.
With 125 million website hits expected on Cyber Monday, both customers and retailers are bracing themselves to see whether websites will be able to handle the traffic.