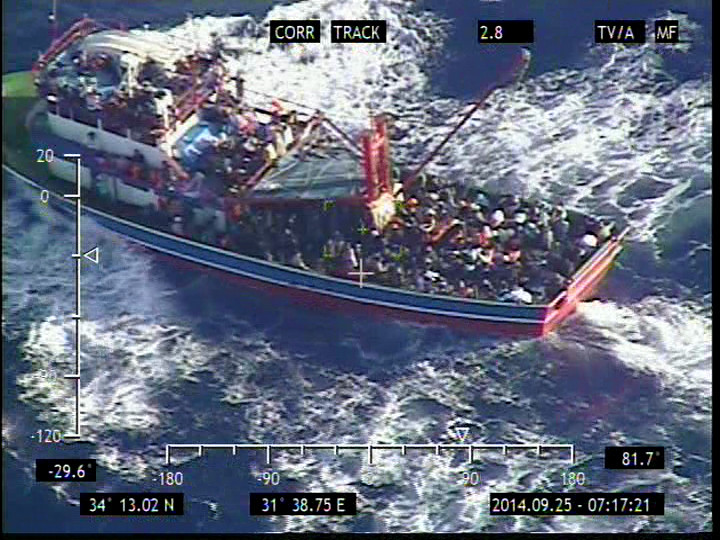 A cruise ship from Cyprus rescued nearly 350 people, thought to be Syrian refugees, after their vessel struggled in rough seas.
The ship Salamis Filoxenia carried out the rescue operation, according to port master Girgos Pouros.
All 345 people, including 52 children, were rescued from a small fishing boat about 50 miles south of the town of Paphos, according to the Cypriot defence ministry.
The boat had sent out a radio distress signal early this morning when it was caught in rough seas.
All are said to be in good health.
"It was quite a difficult operation," Salamis Cruises director Kikis Vasiliou told the Cyprus Mail website. "All the passengers are safe."
The boat is believed to have embarked from Syria, according to a defence ministry spokeswoman. It was expected to dock in Limassol on Thursday.
Thousands of migrants are crossing the Mediterranean in overcrowded and unsafe vessels, fleeing conflicts in the Middle East. Most of them are destined for Italy or Malta.
Earlier this month, 500 migrants were deliberately drowned by people smugglers off the coast of Malta.