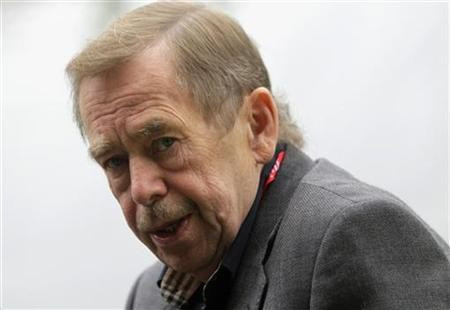 Vaclav Havel, 75, the first President of the Czech Republic, following the Velvet Revolution of 1989, died on Sunday morning. The news of his death was announced by Sabina Tancecova, the anti-communist leader's secretary.
The Velvet Revolution was an uprising against the idea of the one-party Communist rule that concluded with a non-violent protest between November and December of 1989. Havel was President of post-communist Czechoslovakia between 1989 and 1992; he held the post of President of the Czech Republic between 1993 and 2003.
Under his tenure, Czechoslovakia moved from a one-party political system to both a multi-party democracy and a free-market economy. He also oversaw the peaceful bifurcation of Czechoslovakia into the Czech Republic and Slovakia, in 1993.
The former President died at his home, in the northeastern parts of Prague. Reuters quotes his secretary as saying the leader's wife was with him (Havel) during the final few moments.
A playwright-turned-political activist, Havel contributed to the creation of Charter 77, an anti-Communist declaration, written in protest against the arrest of a Czechoslovak rock band, the Plastic People of the Universe.