Dagestan: Isis claims car bomb attack that killed two policemen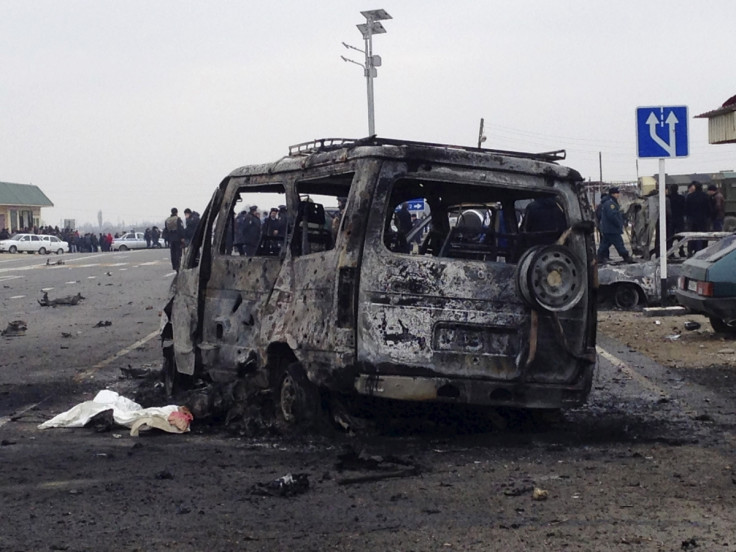 The Islamic State (Isis) has claimed responsibility for a car bomb that killed two police officers in Russia's restive republic of Dagestan. A suicide attacker reportedly drove an explosive-laden vehicle to a checkpoint near the southeastern town of Derbent and set it off.
"As a result, two police officers were killed and two others were hospitalised with wounds," the Dagestani interior ministry confirmed, Tass news agency reported. Footage from the scene uploaded online showed several cars engulfed by flames with debris scattered all around.
Isis (Daesh) local ally Wilayat Al-Qawqaz claimed responsibility for the attack in a statement circulated on social media. Located in the volatile northern Caucasus, like its neighbour, Chechnya, Dagestan has been facing a decade-long Islamic insurgency.
Wilayat Al-Qawqaz was formed last year by a group of jihadists that broke away from the Caucasus Emirate faction, an al-Qaeda ally, to pledge allegiance to Isis. The group has stepped up its attacks against Russia, also claiming responsibility for the downing of a passenger jet, after Moscow's military intervention in Syria.
© Copyright IBTimes 2023. All rights reserved.