Isis in Iraq: Former Yazidi sex slave says 9-year-olds are being held and raped by Daesh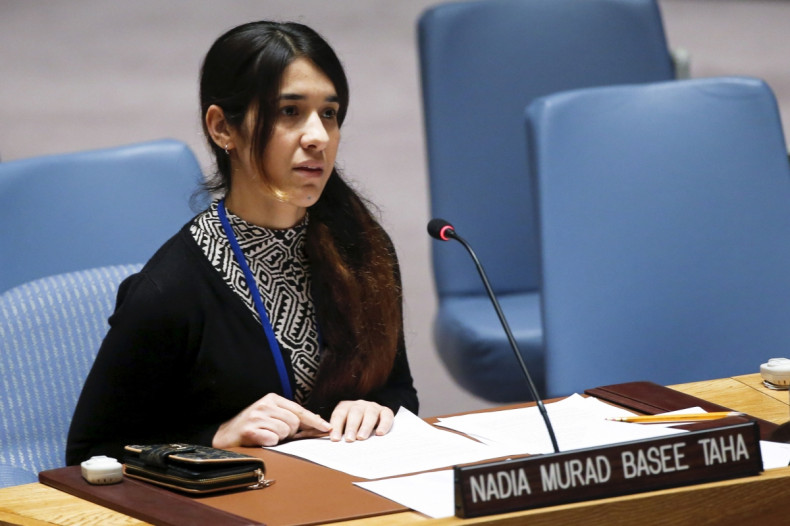 Former Yazidi sex slave Nadia Murad Basee Taha, who was held by the Islamic State in Iraq, has said girls as young as nine are still being held by the terror group and being assaulted by IS (Isis/Daesh) fighters on a regular basis.
Murad Basee Taha, from the Iraqi town of Sinjar, also told a London audience of how the extreme terror group killed her six brothers and mother in front of her in 2014. Daesh massacred thousands as it attacked the northern Iraqi town with a majority Yazidi population.
The militants took captive 5,000 from the religious minority, forcing many of them into sex slavery. The 21 year old, who was raped in the IS' Iraqi capital of Mosul, said some 3,400 Yazidi captives were still being held by the extremists, the Mirror reported.
"Imagine until now, for more than a year and a half, girls as young as nine are being rented and sold out [for sex]," Murad Basee Taha was quoted as saying.
"For us, the Yazidis, they killed the men and took the women and children. They were committing all kinds; murder, rape and displacing people by force in the name of Islam.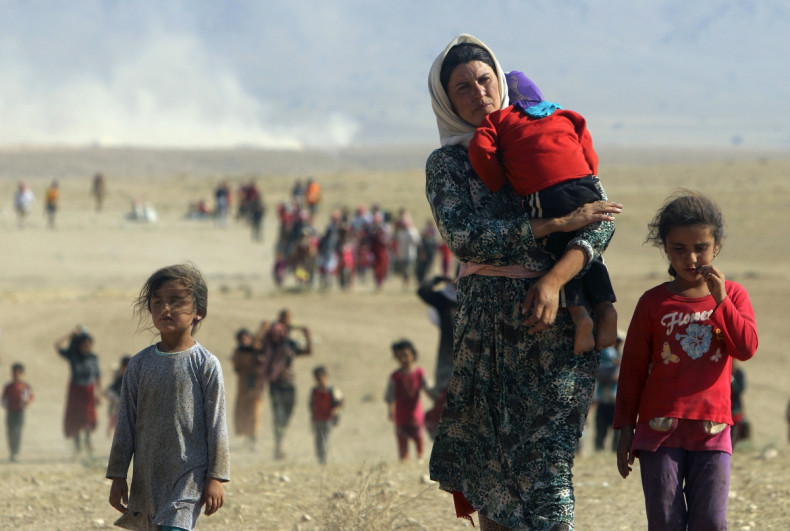 "Many people may think my story is difficult, but many more had more difficult than mine. They killed six of my brothers, but there are families that have lost 10 brothers," she added.
Murad Basee Taha has become a spokeswoman for Yazidis in the wake of the 2014 massacre in Sinjar, which the EU has called genocide.
"At this moment, there are still 3,400 women in the hands of Isis. All we are asking is that our women are freed. Some of Sinjar has been captured, but 40% is still under Isis control. Twenty-seven mass graves have been discovered in the region so far," Murad explained.
"What we are asking for is humanity to be united in facing Isis. It is a threat to all the communities in the region," she added.
The UN has said the IS is known to be holding 3,500 slaves in its Iraqi territories, many of them sex slaves, predominantly Yazidi women and young girls.
Kurdish sources told agencies that widows of executed fighters in IS's spiritual capital had been "gifted" to Daesh militants to motivate them to continue fighting. The militant group reportedly executed 19 women who refused to have sex with their fighters shortly afterwards.