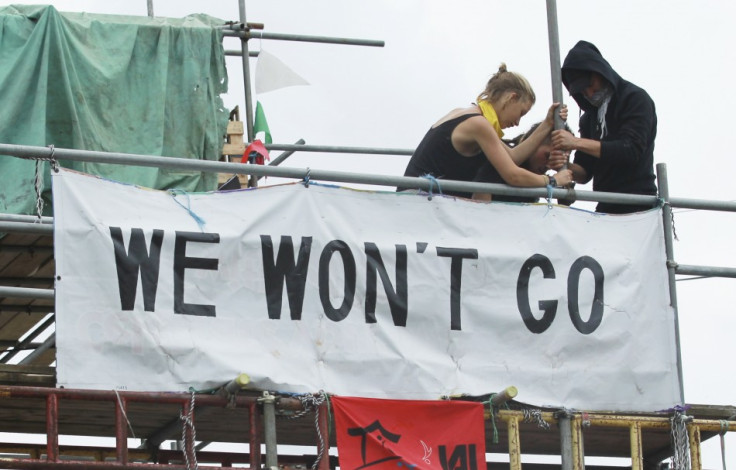 The travellers of the UK's largest illegal traveller's site are set to find out Monday afternoon whether they will be evicted from Dale Farm. The travellers managed to get a last minute injunction last week and that runs out this afternoon, with the High Court due to make a decision at around 16:00 BST.
Over the past week, the media interest at the site has increased with protestors arriving at the site to stand alongside the travellers. However, the travellers must be evicted if the rule of law in England is to have any creditability after this episode.
The Rule of Law Must be Respected
The travellers who are at Dale Farm illegally are not being targeted for any other reason than the fact that they are at the site illegally. Writings claiming that racism is the root cause of the eviction notices are not helpful. Basildon Council are doing the right thing and should be applauded for trying to hold the travellers to the account of the law. It would be the same for any other member of the public. The council would remove the inhabitants and flatten the site.
Nothing to do With Racism
The very vague argument that the eviction notices have anything to do with racism is inflaming the situation. Basildon Council should not be drawn into a debate with trouble makers. Simply, celebrities have seen an opportunity to boost their profile with the media interest. Where have they been for the last 10 years?
Talks Have Taken Place
In the days before the bailiffs arrived at Dale Farm, Basildon Council officials as well as the police had talks that failed with the travellers. For whatever reasons for the failing the council did meet with the travellers and did open a dialogue but the rule of law had to be upheld. The bailiffs were then sent to the site.
Travellers are not above the law
What is the point of having a law that the vast majority of the public must abide by if the travellers as Dale Farm are allowed to break it. Inflammatory views that Dale Farm should be burned to the ground do not help and are unnecessary. The rule of law must be held to show to others that if you break the law you will feel the consequences. If other members of the public break the law it is the expectation that Basildon Council and other councils across the UK will do the same.