MP Damian Green denies police claims of 'extreme pornography' found on ministerial computer
Theresa May's deputy has said the story is "completely untrue" and claims he is the victims of an "unscrupulous character assassination."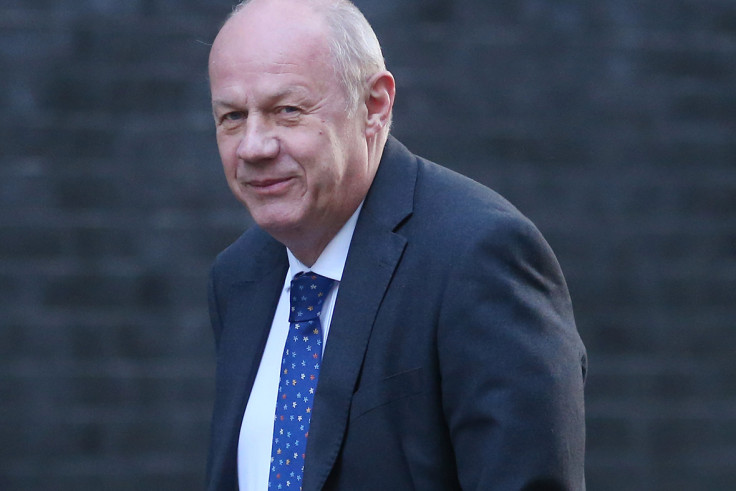 First Minister of State, Damian Green is at the centre of the ongoing Westminster sex scandal following new claims that police found 'extreme' pornography on his computer.
The x-rated material was reportedly found during a raid of Green's parliamentary office, which was part of an inquiry into government leaks.
However, in what appears to be a cover-up, Bob Quick, a former assistant commissioner at the Metropolitan Police, said he was forced to step down in 2009 before he had a chance to report the pornography to parliamentary authorities.
Responding to the reports in a statement Mr Green said he was the victim of "an unscrupulous character assassination."
"This story is completely untrue and comes from a tainted and untrustworthy source.
"I've been aware for some years that the discredited former assistant commissioner Bob Quick has tried to cause me political damage by leaking false information about the raid on my parliamentary office.
"No newspaper has reported this story due to the complete lack of any evidence. The police have never suggested to me that inappropriate material was found on my Parliamentary computer.
"Nor did I have a 'private' computer, as has been claimed. The allegations about the material and the computer, now nine years old, are false. They amount to little more than an unscrupulous character assassination."
Green is already the focus of a Cabinet Office inquiry in relation to a separate allegation by a Tory activist who claims he touched her knee and sent her a suggestive text message.
Kate Maltby, 31, told Mail Online that Green made a clumsy pass and "put a fleeting hand against my knee" while they were talking in a bar. The First Secretary of State has denied any wrongdoing and insists there was nothing untoward in his interaction with Miss Maltby.
Mr Green is already facing a Cabinet Office inquiry, which will now also hear evidence from Mr Quick on Monday 6 November).
It's the latest episode in the escalating Westminster sex scandal which has seen several leading political figures resign over sexual harassment allegations.