Journalist Jane Merrick has alleged that Michael Fallon tried to kiss her neck when she was a junior reporter.
Merrick told the Observer that, following the incident, she "shrank away in horror and ran off to my office in the Press Gallery".
"I felt humiliated, ashamed," she said. "Was I even guilty that maybe I led him on in some way by drinking with him?" she asked herself. "After years of having drinks with so many other MPs who have not acted inappropriately towards me, I know I was not."
It.s the fourth allegation of sexual harassment against Mr Fallon. The former Defence Secretary resigned following claims by broadcaster Julia Hartley-Brewer that he repeatedly touched her knee during a Conservative party conference in 2002.
Ms Hartley-Brewer said she threatened to "punch him in the face" if he didn't stop after the incident several years ago.
Despite an earlier denial, the vastly-experienced Tory MP conceded his behaviour in the past had "fallen short." He said: "I've already accepted that I have behaved inappropriately in the past but I have never assaulted anybody". He said no specific allegation was put to him.
Ms Merrick said she decided to name Sir Michael after he "denied some allegations, and minimised others as somehow acceptable because they date from another time".
"His lack of contrition has made me change my mind," she said.
Hartley-Brewer reacted to news of Fallon's resignation with disbelief saying that if "knee-gate" was the reason behind his resignation it was " the most insane, absurd and ridiculous resignation of a Cabinet minister ever," she told Sky News. "However, I don't think that is the reason."
She said she expected his decision to resign may have been motivated by the prospect of more revelations of impropriety emerging, as other accusers come forward.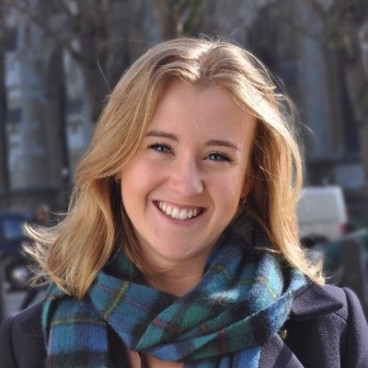 The scandal has engulfed Westminster in the past week with numerous claims and counter-claims made about MPs.
Earlier in the week, it was announced that the UK Labour party has suspended Kelvin Hopkins, MP for Luton North ovr harassment allegations, while Labour MP Clive Lewis is being investigated by his party over a groping allegation.
This evening it was announced that SNP politician Mark McDonald has resigned from his ministerial role following allegations of inappropriate behaviour.
The MPS for Aberdeen Donside issued a statement saying he was standing down from his role as childcare as minister after "some of my previous actions" were "considered to be inappropriate".
On Tuesday (31 October), the Labour party confirmed that they had launched an investigation after activist Bex Bailey, 25, claimed that she was discouraged by an official within the party from reporting an alleged rape that occurred during a Labour event in 2011.
Fresh allegations swirled around May's deputy, Damian Green, who was accused of sending "suggestive" messages to writer Kate Maltby.
Theresa May revealed in PMQs this week that she had invited other party leaders to a meeting early next week to discuss new transparent system for complaints about harassment in Westminster.
Meanwhile, Gavin Williamson has replaced Fallon as Defence secretary.