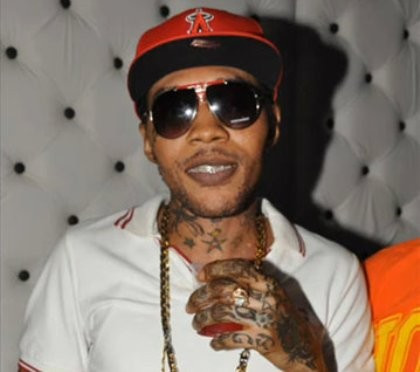 Jamaican Dancehall star Vybz Kartel has been sentenced to life in prison after being found guilty of murder.
The popular musician was convicted of killing of Clive Lizard Williams in March by Kingston's Supreme Court. He will not be eligible for parole for 35 years.
Kartel, who real name is Adidja Palmer, was found guilty along with three other co-defendants.
Williams was beaten to death at the entertainer's Kingston home in a row over two missing illegal guns back in August 2011, the court heard.
During the high-profile 65-day trial, which is the longest-running in the history of Jamaica's judicial stystem, the jury heard that the star boasted that Williams was "chopped up like mincemeat" and that his remains would never be discovered.
A key piece of evidence in the case was a text message sent from Kartel's phone unearthed by investigators which revealed his involvement in the crime.
Kartel, who is one of the biggest names in dancehall reggae, has worked with big names including Jay-Z, Rihanna and Eminem.
He also launched a reality show, Teacha's Pet, and was behind a number of business ventures including a clothing line, alcoholic drinks and condoms.
Kartel was also known for controversially lightening his skin, as well as his apparent feud with fellow dancehall star Movado.