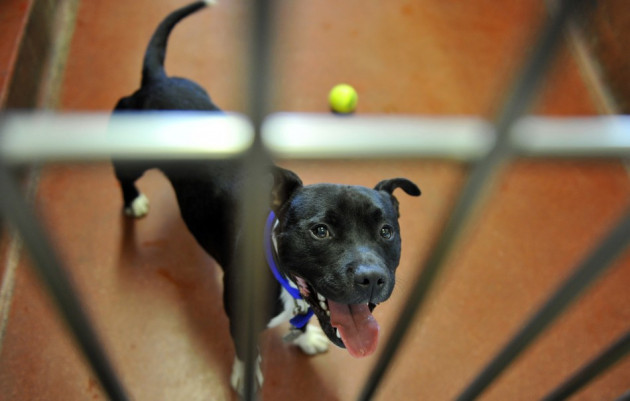 The owners of dangerous dogs will be more likely to face a prison sentence if they fail to control their pet, as new guidelines come into effect.
The sentencing guidelines raise the threat of community orders and prison terms for more offenders whose pets assault other people,
The use of an animal in a purposeful attack will be treated as an assault, which could lead to an 18-month sentence, an increase of about six months on previous guidelines, the guidelines say. Owners considered irresponsible by the court can be banned from owning an animal.
A spokeman for the Sentencing Council for England and Wales said: "With increasing numbers of convictions for offences involving dangerous dogs in recent years, the new guidelines will help ensure courts use their full powers.
"The [guideline] aims to provide clear guidance to judges and magistrates to encourage consistency in sentencing and appropropriate sentences for owners of dangerous dogs.
Banned dog breeds
"The top of the sentencing range for owners allowing their dog to be dangerously out of control [and] injuring someone has been set at 18 months' custody in order to encourage the courts to use more severe sentences when it would be appropriate to do so."
Owners of banned dog breeds, such as the Fila Brasileiro, Dogo Argentiono and Japanese Tosa, will face sentences of up to six months.
Animal welfare minister Lord Taylor of Holbeach, said: " We've seen tragic instances of attacks by dangerous dogs and irresponsible ownership has a serious impact on many of our communities.
"The new guidelines show the seriousness with which this problem is being taken."
Trevor Cooper, the legal consultant for the welfare charity Dogs Trust, welcomed the changes, which he claimed would assist in making sentencing consistent.
"These new guidelines will encourage courts to focus on the key factors of the culpability of the owner," he said.
"This tougher approach should serve as a stiff reminder to dog owners to keep their pets under proper control and behave responsibly."
See below for an example of what happens when owners allow a dangerous dog to get out of control
The above video documents the moment when police were attacked by a dog as they attempted to arrest its owner.