Tottenham chairman Daniel Levy has warned rivals that not even an offer of £150m ($193m) would persuade him to sell Dele Alli.
The Sun says Levy has raised his valuation of the England midfielder after watching Neymar move to Paris Saint-Germain from Barcelona for a world-record fee of £198m.
Alli is widely regarded as one of the best young footballers in the world, with Barcelona and Manchester City among the clubs reported to be interested in his services.
He signed a new six-year contract at the north London club in September last year.
Speculation over the future of Tottenham's brightest talents has intensified after defender Danny Rose criticised Spurs' transfer policy and suggested that he could leave the club to pursue greater ambitions.
"I am reaching my peak and have probably only got one big contract left in me," the left-back told the Sun earlier this month.
"Time is running out and I do want to win trophies. I don't want to play football for 15 years and not have one trophy or one medal.
"I will say this too, I will play up north," Rose added. "I don't know exactly when but I will get back up north and play some football somewhere. I have been away for over 10 years now and I don't get to see my mum that often.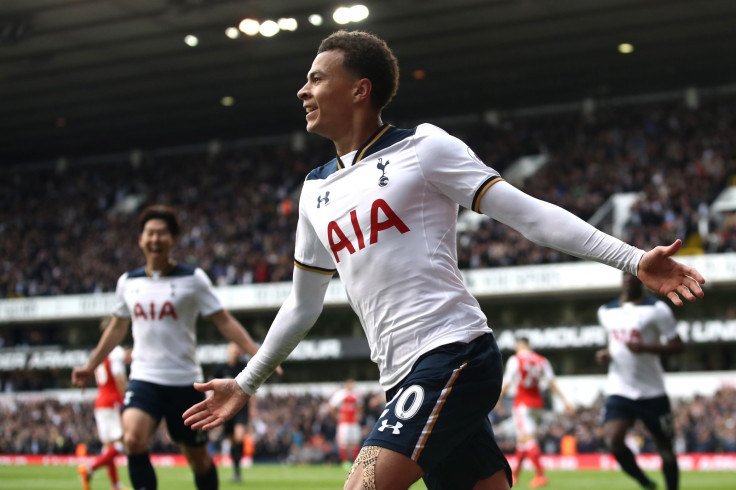 "I'm not saying I want out, but if something came to me that was concrete, I'd have no qualms about voicing my opinions to anyone at the club.''
Rose went on to say that Tottenham should avoid signing players "you have to Google and say: 'Who's that?'"
Spurs are the only side in England's top four divisions yet to make a summer signing, despite the north London club having sold Federico Fazio, Clinton N'Jie, Nabil Bentaleb and Kyle Walker during the transfer window.
Rose made 18 league appearances for Spurs last season, scoring two goals. He has not played for the club since suffering a knee injury in January and is expected to return to action in September.