Arsenal have received a major boost on the injury front after Arsene Wenger confirmed that Danny Welbeck, who was expected to miss most of the current campaign with a knee injury, will return at least three months ahead of schedule and could be available for the second-half of the campaign.
The former Manchester United striker, who missed the entire first-half of last season due to a knee surgery, suffered another severe knee injury following his return during the final weeks of the campaign, which also denied him a chance to be part of England's Euro 2016 squad.
The French manager was not expecting the striker to return until at least April next year, but has given a massive boost to the player and the club by revealing that a Christmas return could be on the cards. The north London club's injury woes have struck early this campaign as Danny Welbeck was joined by Per Mertesacker and Gabriel Paulista during pre-season, while Aaron Ramsey and Alex Iwobi picked up knocks during Arsenal's 4-3 loss to Liverpool on the opening weekend of the new season.
"He has an inflammation of his knee and they had to go in again to see if it is healing well. If the healing was not good, he would have been out until April. The news was excellent and he will be back around Christmas. That was the only good news of last week," Wenger said, as quoted by the Telegraph.
"It could've been April, so we gained two or three months on the last medical check. It gives him a lift because it motivates him to accelerate the process a little bit because when you don't know what is going on inside the knee, you are a bit uncertain. Now he knows, he can go and work hard, so that is very good news," the French coach added, as quoted on Arsenal's official site.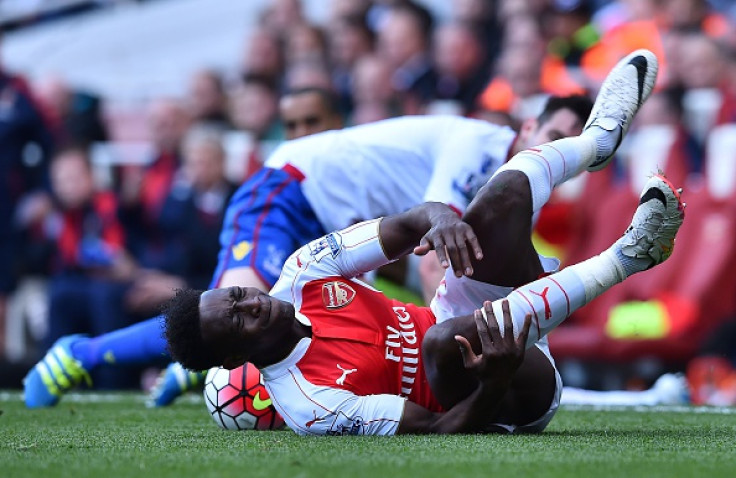 Wenger admitted that Welbeck's injury update was the only good news of the week following their disappointing loss to the Reds. The Gunners travel to the King Power Stadium on Saturday to face the reigning Premier League champions, and the Frenchman will hope to get Arsenal's season underway and not lose further ground on their traditional rivals, all of who picked up points on the opening weekend of the season.