Celebrities and influencers trade on their status. As a result, more often than not, nestled among the Instagram selfies will be an advert for a product or service that is "guaranteed to change your life". But what happens when it's not made clear they were paid for their endorsement and fans are left feeling duped by a post they thought was simply being shared in good faith?
A campaign by an advocacy group has prompted an intervention from the Federal Trade Commission, after it complained that followers are being deceived by sponsored posts on the social media site.
Kim Kardashian, Rita Ora and Rihanna are just a few of the hundred celebrities the consumer regulator sent letters reminding them that it was mandatory they state at beginning of each post if they were paid to endorse a product or service.
Advocacy group Public Citizen said famous faces are guilty of using their clout to target young fans and endorse a product without disclosure.
"Instagram has become a Wild West of disguised advertising, targeting young people and especially young women," the group said.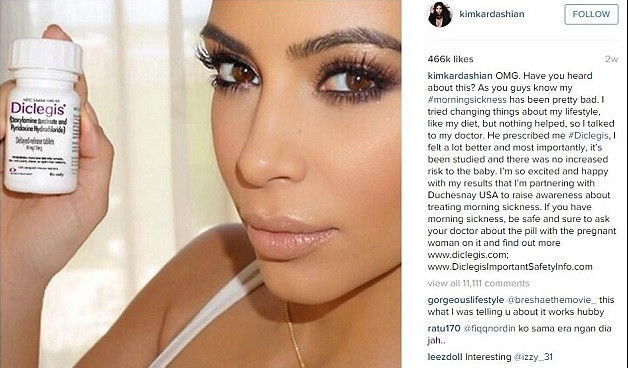 "It is often unclear whether an Instagram user is paid to post a product endorsement or if they genuinely use it. That's exactly why brands are using influencer marketing as a primary way to reach young consumers. But without clear disclosure, brands are deceiving consumers and reaping the monetary benefits."
The FTC states that anyone endorsing a brand must "clearly and conspicuously" declare connections to it. Its guidelines add that "a simple disclosure like 'Company X gave me this product to try or that phrases such as "paid for", "#ad" , "Sponsored" and "Promotion" can get the message across effectively."
In August 2015, Kardashian received a stern warning from the Food and Drug Administration (FDA) after promoting morning sickness drug Diclegis. The social media endorsement, which she was reportedly paid for − but never stated − provoked online uproar.