The doors into Chris Brown's turbulent life will finally open this summer. The Loyal singer has confirmed that his long-awaited documentary, Welcome To My Life, will premiere in June with fans able to watch the film in cinemas.
Directed by Andrew Sandler and produced by Riveting Entertainment, Welcome To My Life will chart Brown's rise to fame, from humble beginnings in Virginia through his notorious downfall after his assault on ex-girlfriend Rihanna. Announcing the cinema release, the 27-year-old posted a snippet of the trailer on Instagram with the caption: "In theatres June."
It is not known if the film will address Brown's more recent legal issues, including the restraining order filed against him by his ex-girlfriend Karrueche Tran, or allegations that he threatened a woman at gunpoint inside his California home in August 2016.
Welcome To My Life was first announced in April 2016 with a two-minute trailer, which features interviews with Brown's music industry peers such as Jennifer Lopez, Usher, DJ Khaled, Mary J Blige and friend Mike Tyson, who was previously due to train the r'n'b singer for his ill-fated boxing match against Soulja Boy.
Opening the trailer, a female voiceover says: "Two years ago, this kid was just another kid in high school. Now, two years later, he's one of the biggest stars in the world." Another woman reflects: "His fame came instant. It came all at once. He grew up so fast, he didn't really get to have a childhood or a teenage life of a normal person."
Championing his musical talents, singer Jennifer Lopez says: "He definitely has his finger at the pulse of the sound," while Brown's Body On Me collaborator Rita Ora adds: "He keeps giving us them bangers." However, focus soon shifts to Brown's attack on Rihanna in 2009 which resulted in his conviction for a domestic violence felony.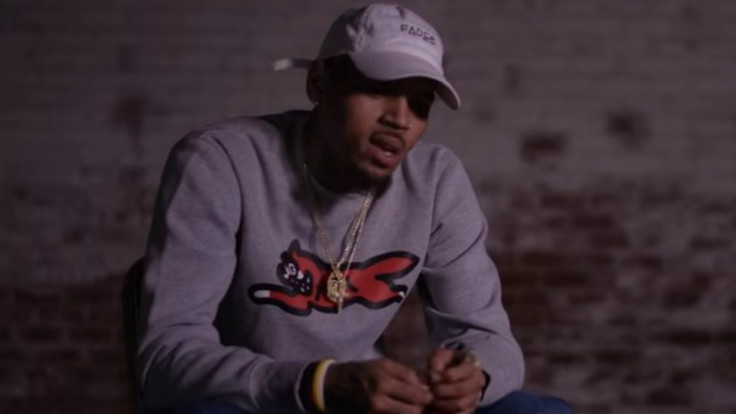 Looking back on his disgraced image after the Rihanna incident, Brown says: "I went from being on top of the world with number one songs and being like America's sweetheart to being public enemy number one... It's not something that even myself could comprehend at the time. Tyson also weighs in: "The more liked we get the more we have to hide our demons."
It is believed the film will also detail Brown's new chapter as a first-time father to daughter Royalty, whom he fathered after a brief romance with Nia Guzman.
Watch the trailer for Chris Brown's Welcome To My Life documentary: