In recent years, vloggers and YouTubers have carved out a niche of their own, signalling the rise of a new type of celebrity: unscripted, authentic and without the need of a PR machine to relate to the masses.
Body language expert and psychologist Judi James says that often than not, the biggest personalities from the vlogging world trade on their authenticity and accessibility. They have honed their ability to connect with the viewer on a one-to-one basis and as a result are now being selected to endorse products over traditional celebs.
"They gain your trust by posing as your bessie from college. Many of the beauty bloggers look like that girl in school who would always be too cool and lovely to ever be your friend but here she is, hanging out with you at last! Otherwise they are like your smart older sister or your annoying but relentlessly funny younger sibling," James explains.
"Either way these YouTubers and vloggers were a refuge from a world suffering from marketing exhaustion. The joy lay in the fact that these people seemed to have no ulterior motive."
But what happens when that trust is abused and fans are left feeling duped?
Wellness vlogger Belle Gibson is back in the news after it emerged that she could face criminal charges for lying about a cancer diagnosis. The Australian built an empire after claiming to have used using natural remedies, rather than medical intervention, to cure her terminal brain cancer. She ayurvedic medicine, oxygen therapy and a gluten and refined sugar-free diet healed her.
She parlayed her new-found fame into a successful app and a cookbook, both called The Whole Pantry. But in 2015 admitted she never had the disease. Although she never revealed the reasons for her actions, the incident left a bad taste in the mouth of loyal followers and served as further proof that just like traditional celebrities, statements by stars of the vlogging world should also be held up to scrutiny.
James insists that when vloggers and YouTubers start to lie in a way that can cause upset or harm their followers, there will clearly be calls for restrictions and that will spoil it for everyone else. "We made these people 'stars' by showing an interest in them and that interest was primarily based on the fact that they were random and folksy rather than mainstream. Nobody had edited them or checked them or controlled them so surely it was always going to be a bit like asking your gran or dad for advice and wisdom rather than the 'proper' sources."
IBTimes UK recaps some of the other major vlogger scandals of recent times...
Zoella
In 2014, beauty and fashion vlogger Zoella, real name Zoe Sugg, found herself at the centre of a media storm after it emerged she had recruited author Siobhan Curham to help write her teen novel, Girl Online. She was forced to take a short break from the internet as outraged fans vented their anger and accused her of deception.
Reflecting on the ordeal earlier this year, the 25-year-old told Mail Online: "It was terrifying, actually. One minute I was sitting in my bedroom with my viewers – and then all that. It was well known among my viewers that I had an editorial consultant and an editor long before I even began writing the book."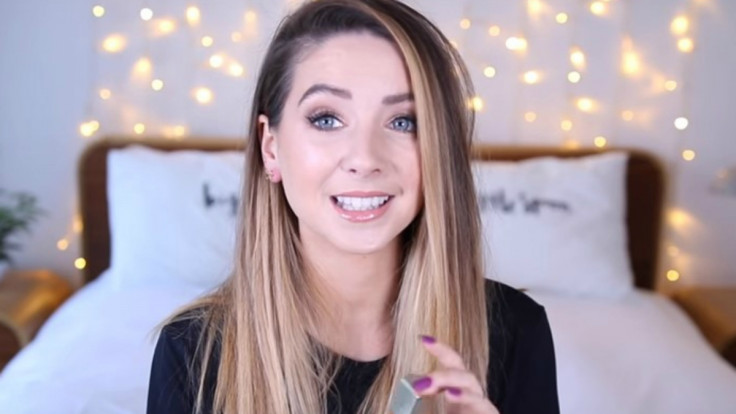 Sam And Nia
In 2015, popular Christian YouTube couple Sam and Nia Rader made headlines for all the wrong reason after their 'surprise' pregnancy announcement and subsequent miscarriage went viral. While scores of fans sent message of support, many were sceptical about whether Nia was ever really pregnant and some even suggested that they faked the pregnancy and miscarriage for attention.
Weeks later Sam admitted to paying for cheating website Ashley Madison. However, the father of two insists that he did not have an affair with anyone from the adultery portal, which has had its database leaked by hackers.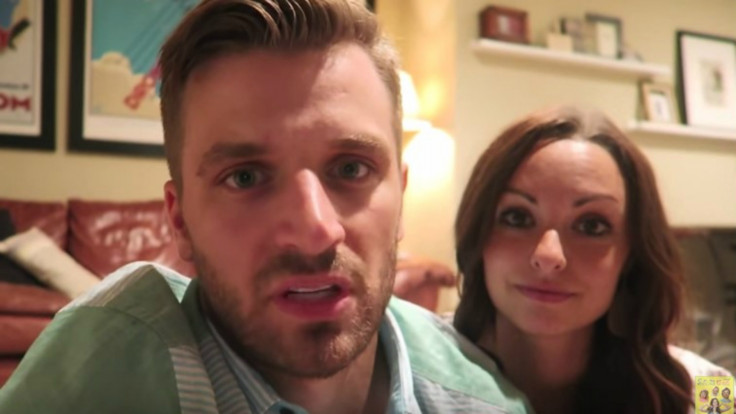 Sam Pepper
In February, YouTube star Sam Pepper sensationally quit social media and made his channel private, weeks after his prank video provoked uproar. The disturbing five-minute clip, entitled Killing Best Friend, featuring the staged kidnap and "murder" of a young man in front of his mate. It provoked a barrage of criticism from viewers, and a subsequent petition calling for YouTube to deactivate Pepper's channel received 200,000 signatures. Pepper was previously accused of sexual harassment after posting a video on his YouTube channel called Fake Hand Ass Pinch Prank.