Arsenio Hall sues Sinead O'Connor over Prince drug dealer claims
Chat show host taking legal action over claims she made in a Facebook post.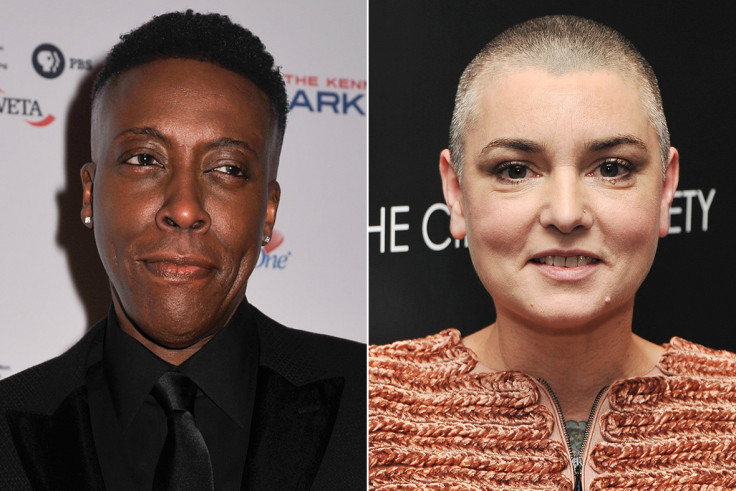 Comedian and chat show host Arsenio Hall has launched a $5m (£3.5m) defamation lawsuit against singer Sinead O'Connor after she claimed that he supplied Prince with drugs for decades. The complaint filed at a Los Angeles Superior Court, brands the Irish singer-songwriter as nothing more than an attention-seeker who has become notorious for unhinged internet rants.
The Nothing Compares 2 U hitmaker made the allegations in a Facebook post shortly after Prince's death on 21 April, and following reports that he may have been addicted to painkillers and using hard drugs. Not only did she warn Hall to watch his back, she also stunned fans by claiming that he once "spiked her with drugs at Eddie Murphy's house".
"Two words for the DEA investigating where prince got his drugs over the decades ... Arsenio Hall. Anyone imagining prince was not a long time hard drug user is living in cloud cuckoo land," O'Connor wrote in a post that has since been deleted. "Arsenio I've reported you to the Carver County Sheriff's office. Expect their call. They are aware you spiked me years ago at Eddie Murphy's house. You best get tidying your man cave."
But Hall, whose film credits include Coming to America and Harlem Knights, fiercely denied the claims and branded O'Connor's statement as nothing more than "despicable, fabricated lies". The television personality says that even though the Purple Rain crooner wrote Nothing Compares 2 U, O'Connor only met him "a couple of times", and is in no position to comment on his private life.
"Desperate, attention seeker Sinead O'Connor has maliciously published outlandish defamatory lies about comedian Arsenio Hall, falsely accusing him of supplying illegal 'hard drugs' 'over the decades' to the recently deceased music artist, Prince, and of spiking her with drugs once years ago," the lawsuit says.
Hall's lawyer's add that "Ever since O'Connor posed her malicious and reckless lies about Hall on her 'OFFICIAL Facebook page' (where they have been commented on and forwarded thousands of times), her brazen lies have spread like wildfire across the media throughout the United States and the world ... ."
© Copyright IBTimes 2023. All rights reserved.