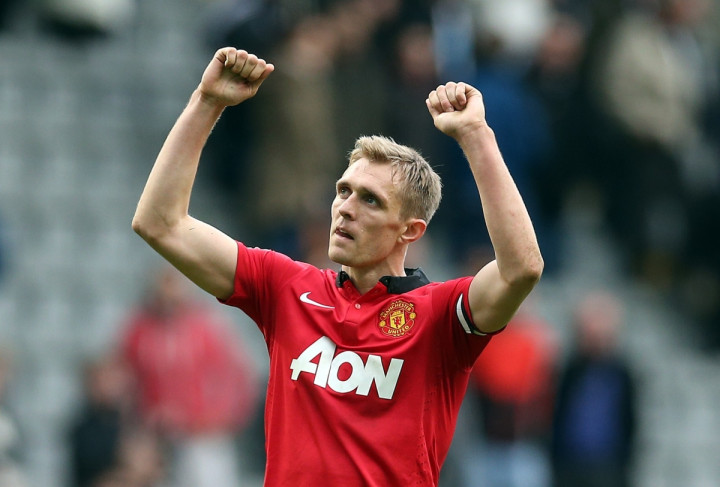 Manchester United manager Louis van Gaal will have midfielder Darren Fletcher available for the club's pre-season tour in the United States after the illness-stricken Scot declared himself ready for the demands of the summer.
Fletcher has been suffering with ulcerative colitis, a rare bowel condition, since December 2011 and underwent surgery 13 months later with the hope of correcting the problem.
The 30 year old returned to make 13 starts in all competitions for United last term, but upon the arrival of Van Gaal is hoping to impress sufficiently during pre-season in order to win a regular place in the first team.
United face LA Galaxy, AS Roma, Inter Milan and Real Madrid during their state side tour and it represents the ideal opportunity for Fletcher to impress ahead of the new campaign.
"You want to challenge yourself against the best, and although it's pre-season if you're playing against someone like Real Madrid you are going to be against top quality opposition," he told United's official website.
"It's like in training here, when we play in two teams [in training] it becomes quite competitive and you'll see the same in these tour matches. Once you get on that pitch it's competitive and you always want to win every game and every tournament you're involved in.
"I'm sure the sports science lads will be saying that it's all about minutes and not getting injured but sometimes these games can get feisty. It's what you want as you want to make an impression and impress the fans and the manager because you want to be in the team for the start of the season."
He added: "It's your fitness base for the rest of the season. I feel if you don't get it, you end up playing catch-up and you're slightly behind the lads in terms of fitness. When you get that fitness in pre-season, you are starting on a level playing field.
"It's also good to build team-spirit, there might be a new player settling in and the manager can get across ideas as he's working day in, day out with the players. All these things can contribute to a good season if you get a good pre-season behind you."
Competition for places at Old Trafford is likely to be as competitive as ever upon the arrival of Van Gaal, who has already made additions to his squad in the form of Ander Herrera and Luke Shaw.