Former Manchester United midfielder David Beckham has expressed surprise at Arsenal allowing Alexis Sanchez to join their Old Trafford rivals in the middle of the season.
Sanchez, 29, joined United on a four-and-a-half-year contract from the Gunners on 22 January, with Henrikh Mkhitaryan moving in the opposite direction in a straight swap deal.
The Chile international made his Red Devils debut in the 4-0 win over Yeovil Town in the FA Cup, and Beckham said he was excited to see a player of his pedigree plying his trade at Old Trafford.
"I still can't believe it's happened, to be honest," Beckham was quoted as saying by Sky Sports.
"When he's been part of a club as big as Arsenal and then he moves a few hours away up north to the biggest club, it's astonishing to see.
"We all wish him luck. I'm a Manchester United fan so I am excited about having someone of his talent wearing a Manchester United shirt – so it's exciting times for us."
Beckham also backed Jose Mourinho as the right man to lead United after the Portuguese coach signed a one-year contract extension at the club last week.
Mourinho is contracted to the Red Devils until 2020, with the club having the option to extend it by an additional year.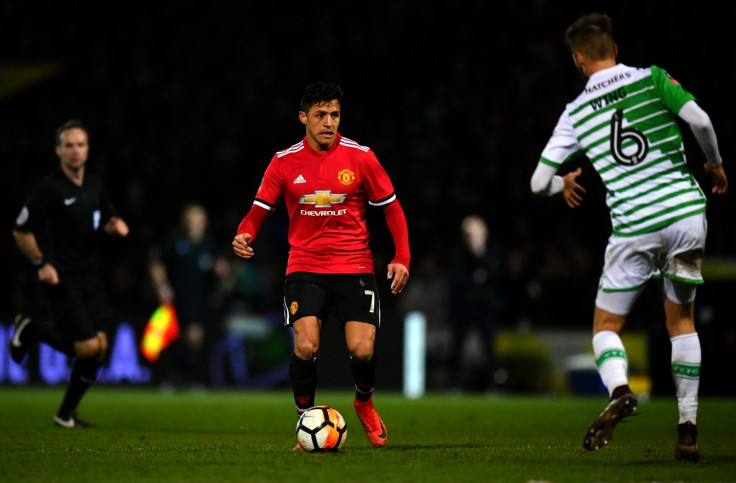 "Of course he's the right fit for Manchester United," Beckham said. "We're talking about Jose Mourinho. He's one of the best managers in the game.
"Manchester United has had success over the last 25 years because we have had stability that has run throughout our club.
"Sir Alex Ferguson – the amount of time he was manager of the team - that's why we were successful because we had stability that ran through the club and that's what we need going forward."
United are second in the Premier League table, 12 points adrift of leaders Manchester City.