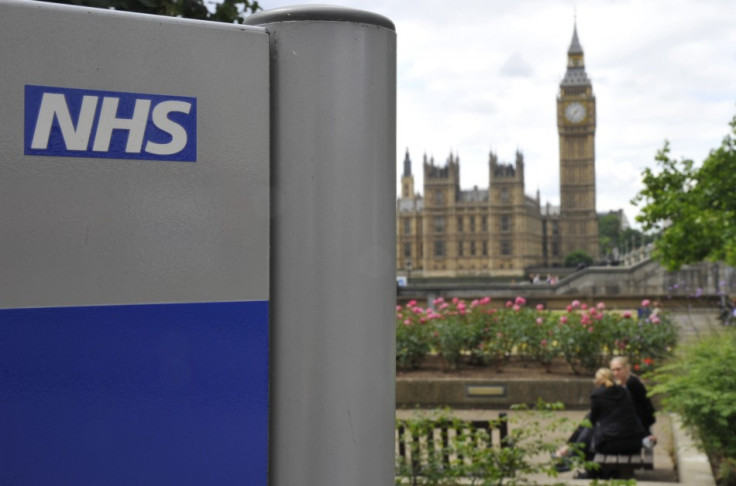 David Cameron has been accused of "stealing a patient's right to choose" whether their medical records are used by private companies.
The Prime Minister announced new plans on Monday to increase collaboration between the NHS and life services industry.
Cameron wants to make it easier for drug companies to run clinical trials, access patient data and see new drugs approved.
The plans were accompanied by the launch of an £180m "catalyst fund" to help new projects get off the ground. The fund will be available to universities and smaller firms.
Labour accused Cameron of showing willingness to put "large chunks of the NHS up for sale", while campaigners for patient's rights believe they should have control over the use of their records.
"We must ensure that the UK stays ahead. Because yes, we've got a leading science base; yes, we've got four of the world's top 10 universities; and yes we have a national health service unlike any other.
"But my argument today is that these strengths alone are not enough, that to keep pace with what's happening we've got to change radically - the way we innovate, the way we collaborate, the way we open up to the NHS," said Cameron.
He revealed that the NHS was already allowing researchers to access records.
Arguing that he was looking to open up the NHS to new ideas, Cameron said he had experts that would report to him every six months on the state of the NHS's collaboration with the life sciences industry.
Roger Goss, co-director of Patient Concern, said the organisation agreed with Cameron's announcement in principle, but that it included a "fatal flaw" with the lack of choice.
"We would accept the system if it was a choice that could be made, meaning that people could decide that they want their records to be used, as some people feel very strongly about it.
"For example there are many people that would not want their records to be used in a system of research that kills animals. That is a personal choice and the government is stealing a patient's right to choose.
"We keep hearing that these records will be anonymous, but there is no guarantee. If it is just a redacted name then there are many other factors that could lead to an identification, which could well be what certain studies require.
"At the end of the day a person's medical records are their personal and private property and it should be their choice what happens to them."