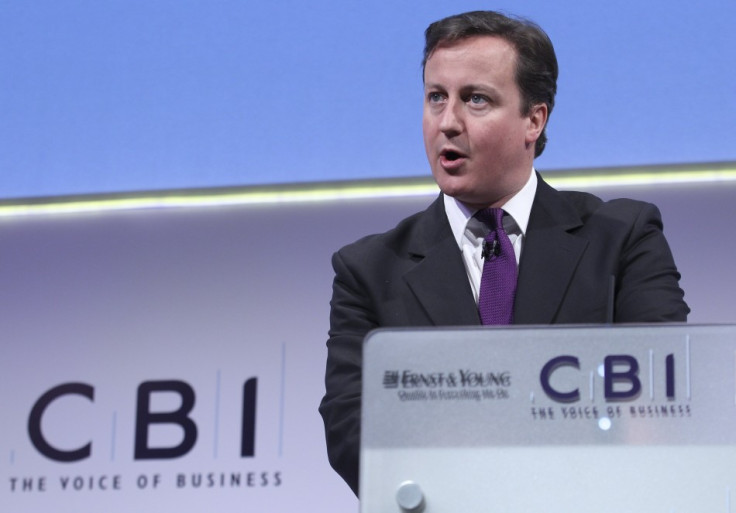 The prime minister, David Cameron, has admitted for the first time that his rigid deficit reduction plan is "proving harder than anyone envisaged."
In a speech to the CBI conference in London, Mr Cameron confessed that his policy of reducing the country's costs and cut making was not having the effect that he had hoped for when he became prime minister 18 months ago.
"High levels of public and private debt are proving to be a drag on growth, which in turn makes it more difficult to deal with those debts," he said.
"But this also undermines further the case for adding to the national burden of debt with even more borrowing. Yes, there are some who seriously try to argue that additional spending and borrowing will actually lead to less debt in the end, despite the fact that no evidence supports this assertion.
"These arguments are just a way of avoiding difficult decisions, the kind of something-for-nothing economics that got us into this mess, which is why no indebted European country is taking that path."
Mr Cameron has come under pressure from the Labour party, specifically from the shadow chancellor, Ed Balls, who repeated his criticism today that the Tory leader is "out of touch" and that his deficit plan "isn't working."
Earlier, the prime minister was joined by the deputy prime minister Nick Clegg, in announcing a new £400 million housing deal which aims at helping first time buyers get on the property ladder by subsidising mortgages with taxpayers money.
The Labour leader, Ed Miliband, was quick to attack the policy saying it "was too little, too late".