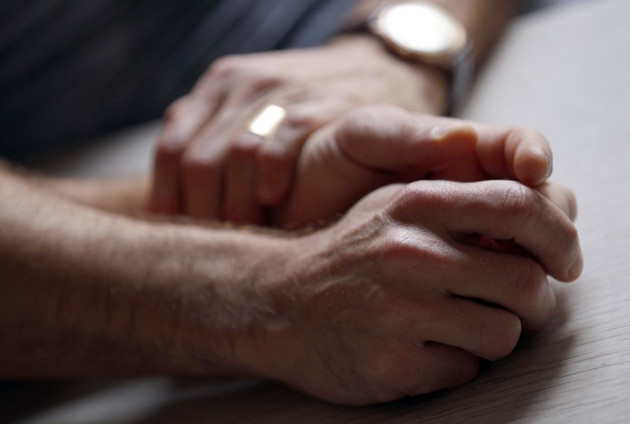 David Cameron was guilty of hopelessly mis-reading poll findings on public support for gay marriage, ahead of a landmark law change to allow same-sex weddings.
As a result, the prime minister risked knocking Tory chances at the 2015 election by mangling up the data.
The chairman of ComRes poll agency wrote to Number 10 complaining that its data on public attitudes to gay marriage had been turned on its head by the prime minister and Chancellor George Osborne
Both of the top Tories went public this week to underline government support to put gay marriage on the statute books.
They claimed opposing gay marriage would place politicians on the wrong side of public opinion. Cameron cited a ComRes poll during a bid to slap down a Tory colleague who criticised the plans.
But the data gathered by the firm suggested no such thing, said Andrew Hawkins. He wrote to Number 10 to clarify what the polls did indicate.
In his letter to the PM, Hawkins said: 'The policy is likely to make it harder to retrieve many former Conservative supporters, that there are few signs it will attract new Conservative voters, and that it is having a detrimental effect on local Associations.'
Hawkins added: '[An] important point from the poll which shows both that the party loses more votes than it gains as a result of the policy and that former Conservative voters are especially less likely to return to the fold.'
Hawkins told IBTimes UK: "David Cameron made a mistake to his own detriment," adding that polling data was mis-reported in public on a "daily" basis.
"I am not saying the prime minister was being disingenuous. It happens a lot because the danger is the data gets mangled into a shape which suits the narrative."
Welsh Secretary Cheryl Gillan received a letter from Cameron for criticising government plans for marriage reform. In a letter. Cameron quoted ComRes findings in a bid to show she was wrong.
But actually it was the prime minister who was mistaken according to the findings, said Hawkins. No reply had been sent from Number 10 four days after Hawkins' letter was received.
A Downing Street spokesman insisted gay marriage was supported by a majority of people in Britain.
"Society is a better and stronger place as a result. The state should not stop people getting married unless there are very good reasons - and he sincerely believes that being gay, lesbian or bisexual is not one of them."