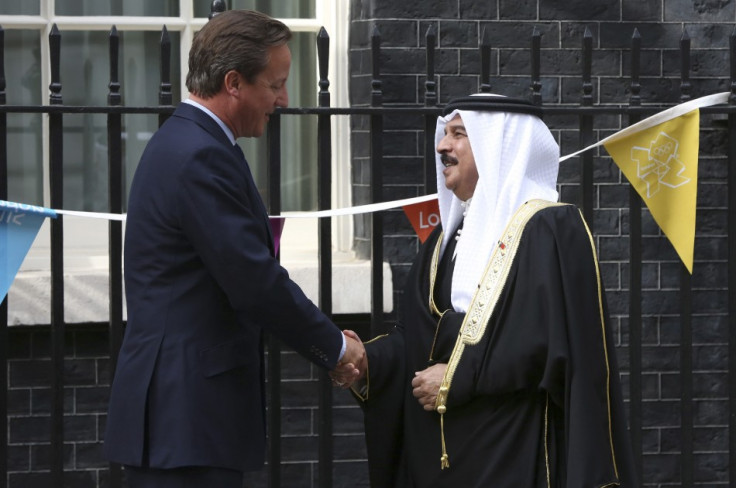 Human rights should be high on David Cameron's agenda when the Prime Minister sits down for talks with the chiefs of Gulf States, said a leading watchdog.
Cameron has led a British delegation on a trade mission to the region, in a bid to sell 60 Typhoon fighter jets to Dubai and Saudi Arabia in a deal worth £3bn.
It is believed the delegation will discuss closer defence ties with the United Arab Emirates, and Cameron has also pledged he will not stay silent on the issue of human rights while in the region.
However, he added: "On human rights, there are no no-go areas in this relationship. We discuss all of these things but we we also show respect and friendship to an ally and partner."
According to the Human Rights Watch (HRW) group, a raft of practices by Gulf State governments require attention.
HRW is specifically concerned about the lack of respect for freedom of assembly and belief; the treatment of prisoners and fair trials, specifically the prevention of lawyers from presenting evidence in court; and the harassment of lawyers by state agents.
The watchdog also wants Cameron to discuss the rights of women, who face restrictions in all manner of areas from running a business to receiving medical care in Saudi Arabia, and the treatment of migrant workers. Foreign labourers occupy a grey area of the economy which leaves them with few rights and little protection from mistreatment.
Joe Stork, deputy director of Human Rights Watch's Middle East and North Africa division, told IBTimes UK: "We don't want Whitehall to go quiet on Syria or Iran, of course, but to show a little spine when it comes to Saudi Arabia and the UAE.
"Prime Minister Cameron should find an opportunity to speak out publicly as well as in private meetings about the terrible human rights situation in the Emirates and Saudi Arabia, and in particular protest the arbitrary detention and imprisonment of those courageous individuals whose only "crime" is to insist on their right to peacefully criticise their rulers.
"What's at stake is not just the fate of these individuals but the UK's credibility when it speaks eloquently about gross violations in, say, Iran or Syria, but can't manage to raise similar behaviour by close allies and of course customers for UK arms sales."
IBTimes contacted Arab embassies for a response to the issues raised by HRW, however no statement was available.