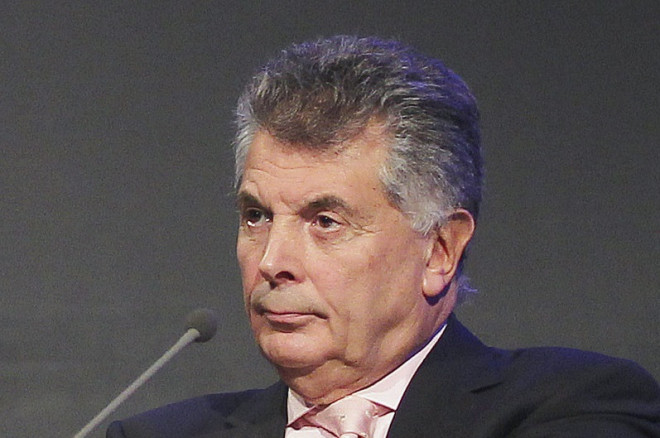 Former Arsenal striker Niall Quinn has called for ex-vice-chairman David Dein to return to the club to help architect the Gunners' assault on a first major trophy since 2005.
Dein left the club in 2007 and his departure has been heavily linked with Arsenal's failure to win a major trophy of late, with manager Arsene Wenger responsible for dealings in the transfer window.
And Quinn, who won the League Cup with Arsenal during his seven years with the club, has called for Dein to be reinstated in order to drive the north Londoners towards silverware.
"I am a great admirer of Arsene Wenger and always will be," Quinn told talkSPORT.
"The job he has done economically and commercially for that football club is incredible, to oversee that move and to have the whole thing work the way it did, but in that time no trophies makes it difficult to understand the mentality and logic of the club's board and ambition.
"I think he has been stifled. The day David Dein left that club was the day Arsenal became a commercial entity as opposed to a club that were really at the top of their game, in terms of getting players in and what have you.
"If he was to stay [Wenger], bite the bullet and get David Dein back and give the supporters hope that Arsene can be given a fairer crack of the whip."
The 70 year old cited "irreconcilable differences" with members of the Arsenal board including American businessman Stan Kroenke, whose stake in the club has grown to 66.83% since Dein's departure seven years ago.
The majority shareholder would require a reconciliation with Dein in order to spark any possible returning having been vice-chairman between 1983 and 2007.
Dein is credited with bringing Wenger to English football and last week was among the many names to pay tribute to the Frenchman upon the marking of his 1,000th game as Arsenal manager.