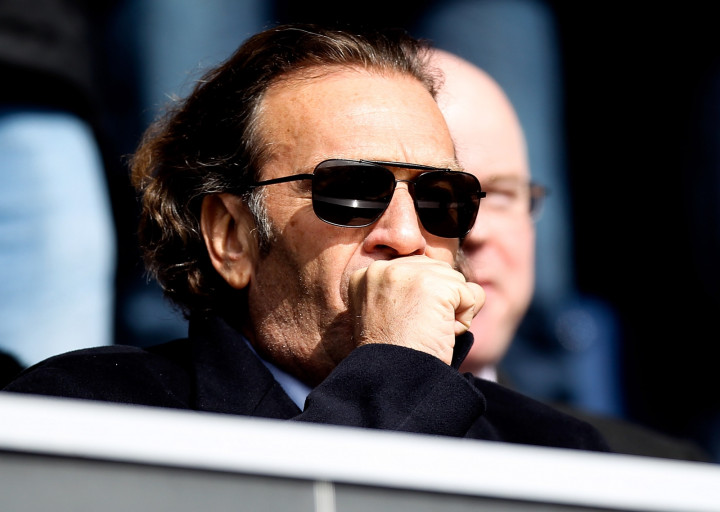 Leeds United manager David Hockaday is facing immediate pressure over his position at Elland Road from owner Massimo Cellino just days before the start of the new Championship season.
Hockaday was installed as the surprise replacement for Brian McDermott in June, having previously only managed Forest Green Rovers in the football conference.
Cellino arrived at Leeds with an infamous reputation for sacking managers after going through 36 bosses during his 22 years in charge of Cagliari.
The 58 year old removed McDermott as manager just weeks into his official reign in west Yorkshire – having initially being blocked from completing his takeover of Leeds by The Football League – and is already pressuring Hockaday having demanded promotion back to the Premier League this term.
In an interview with The Daily Telegraph, when asked about Hockaday, Cellino replied: "OK, but needs some babysitting".
"The whole culture of this club needed to change and it's still not right," he added. "We need passion, hard work and commitment from everyone, from the cleaners to the players. At the moment I don't see that."
Ahead of the new campaign and following a 17th place finish in the Championship last season, the summer has been one of significant upheaval at Leeds with 24 players coming and going including captain Ross McCormack and influential defender Tom Lees.
Paddy Kenny is expected to become the latest high-profile exit from The Whites after being left-off the club's squad number list for the new season after enraging Cellino having returned to pre-season training overweight.
"Kenny turned up for pre-season training 20lbs overweight," Cellino said. "Can you believe this? We offered him money to go. He said yes and then no.
"So I sent Kenny a letter, telling him he has to move from Manchester to Leeds and train six times a week, for three hours a day."
Cellino's no-nonsense approach has already seen close confidant Benito Carbone leave the club just four months after being appointed in a consultancy capacity before assisting Neil Redfearn as an Under-21 coach.
"When Carbone first arrived in Leeds I told him we are guests in this country and we have to respect these people," Cellino said. "I put Carbone in charge of the academy, with Neil Redfearn as his boss. Carbone didn't like that Neil was his boss.
"He went to Italy without permission, to see his sick mother, and wasn't in Ireland when the under-21s had a game there. He gave them the chance to –––– him, he made a mistake. Who is going to be the next to make a mistake?"
Along with the appointment of a new manager, among Cellino's priorities upon becoming Leeds owner was to streamline the club's finances which saw them hamstrung by significant operating costs.
Though the club have made seven news signings, big earners including El Hadji Diouf, Michael Brown and McCormack have all left Leeds to leave them in a far healthier financial position.
"When I came into this club it had an income of about £30m a year and costs of £42 million – crazy," he added. "It had lost more than £100  million in 12 years. Now we will only make losses of £3 to £4 million a year and I can sustain that for 100 years, believe me.
"I have already applied to buy back Elland Road and we will do that by November. In time I will build a new training ground near the stadium. I don't need to kiss the a--- of anyone, I am driving this bus."