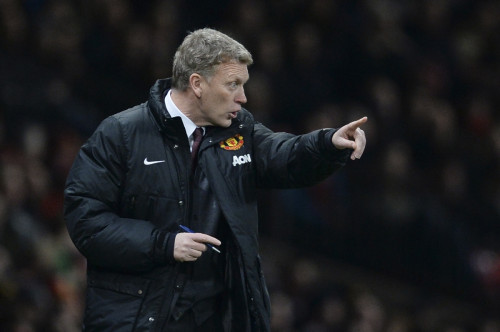 Former Manchester United defender Paul Parker hopes David Moyes makes a second addition to his squad in the final days of the January transfer window after securing record-signing Juan Mata from Chelsea.
Moyes has already confirmed that further additions at Old Trafford are imminent however the remainder of the club's business in 2014 will be restricted to the summer.
Though Mata fills a creative hole in the United first team, other areas of the team are cause for alarm and Parker says an accomplice to the Spaniard in midfield is the main priority,
"They need creativity but, with creativity you still need people in the team that are going to defend for you," Parker told talkSPORT.
"For me, Juan Mata could be a great player for Manchester United' needs. It's what the club are all about, getting players to get people off their seats and that's what they've been missing all season.
"There are other positions that need to be filled, defensively very much so. Also maybe a stronger person in midfield as well to compliment Mata.
"I would love to see David Moyes go out and buy at least one more player before the window closes. I don't know if Juan Mata's going to be enough to guarantee Champions League given their present form and performances."
After making Mata the club's record signing in a deal worth £37.1m, Moyes has wasted little time in outlining his vision for the future at United, with several more players expected through the doors in the coming months.
"Unfortunately, I don't think there will be more in January," Moyes said. "But it will change. We will change and alter it around. I have said many times, I have given every player the opportunity to play and show what they can do. We have nearly done that now.
"The summer transfer window wasn't a good one for us. I was only just in the job. We were getting to know everyone and we had a new chief executive as well. I was getting to know the players and the squad. We have now had a pretty good chance to have a look at it. We have to start making some changes and we will try to make that happen."
Mata is expected to make his debut for United in the home game against Cardiff City on Tuesday as the club's attempts to finish in the top four continue.