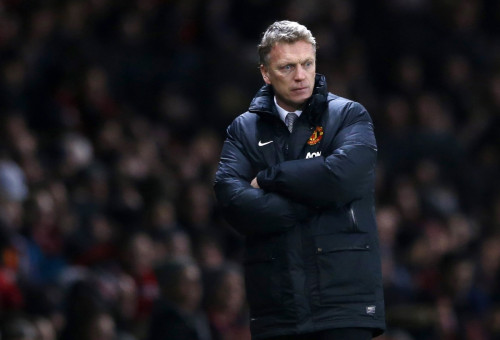 Manchester United manager David Moyes has confirmed the club will travel to Dubai for a training camp in preparation for the Champions League round of 16 tie against Olympiakos.
With United not involved in the FA Cup this coming weekend, the club will travel to the United Arab Emirates on Thursday ahead of the resumption of European competition, which comes after the Premier League trip to Crystal Palace.
Sunday's 2-2 draw with Fulham leaves United 15 points adrift of league leaders Chelsea, and nine behind Liverpool who occupy the fourth Champions League qualification place.
Moyes' side have endured a dreadful start to 2014, winning just three of their nine games since the turn of the year; falling further off the pace in the Premier League and exiting both domestic cup competitions.
United will hope the return of the Champions League will act as rest bite from domestic troubles and Moyes plans on turning the tide with a training trip to Dubai in order to recharge his squad's batteries.
"We've got a chance of a few days away," Moyes explained. "We'll see. We'll go and try to have a few days away and get ready. We've got a big Champions League game coming up in just over a week's time."
Reports have suggested that Rio Ferdinand's omission for the trip will lead to his eventual departure from United at the end of the season, with the former England captain's contract due to expire in the summer.
But Moyes responded to the rumours by saying: "I can only tell you that what was written today was a load of rubbish, complete nonsense."
Prior to the warm-weather training trip, United face title chasing Arsenal hoping to keep in touch in the race to qualify for the Champions League and dent the aspirations of Arsene Wenger's side.
Victory over then league-leaders Arsenal in November was among the highlights of Moyes' first season in charge at Old Trafford, gifted to them by Robin van Persie's header and the Scot is hoping for a similar moment of inspiration.
"We'll always try to get a good result against them. We got a good result against them at Old Trafford earlier on in the season and we'll try to do the same again," he said.
"I think we've played better in several games, but in that one we got the one goal and that sometimes makes the difference. We'll go and play the way we are, we are a top side and hopefully we'll go and show that. We'll play well and do everything we can to pick up all three points."