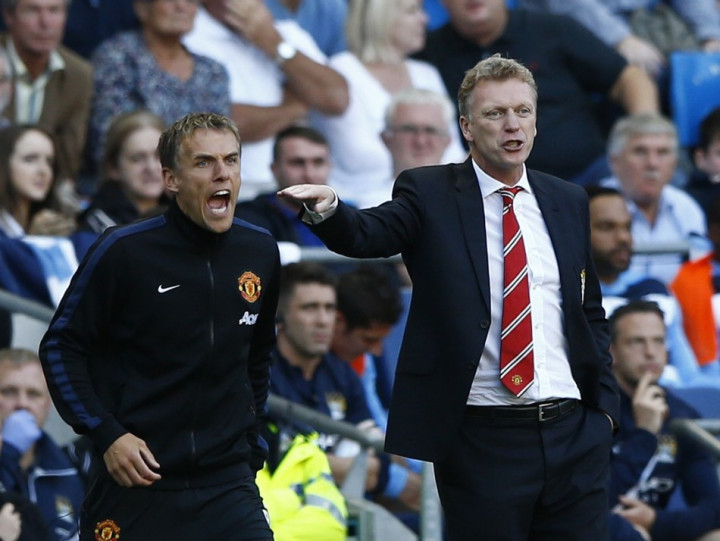 Manchester United legend Gary Neville believes that David Moyes will be given plenty of time by the Old Trafford hierarchy to stamp his authority at the club.
The former Everton boss has endured a poor start to the title defence, with three defeats from the first six league games. United have suffered a worst start to the season in the Premier League era.
United's owners the Glazers have reportedly suggested that Moyes' late arrival has contributed to the club's lacklustre campaign in defending the title. The former Red Devils defender believes the club will back Ferguson's successor in the similar fashion were Arsenal have done with Arsene Wenger.
"David Moyes will be given time over three or four years to build a football club and learn the ropes. It takes time and he'll be given time, just as Arsenal have done with Arsene Wenger," Neville told Sky Sports' Monday Night Football.
"If you think about the early years of Sir Alex Ferguson, he was allowed to develop into a presence. In the first three or four years he was at the club he was coming under intense pressure. David Moyes, there's no doubt about it, is still learning to come to terms with his squad and getting to know his players and the culture of the club."
Moyes has revealed the club will bring in reinforcements in the mid-season transfer window, after failing to attract players earlier in the summer. Neville claims having the likes of Ferguson and Sir Bobby Charlton in the boardroom will help the United manager to settle down in his new role at Old Trafford.
"People have said he's been negative in press conferences and they probably have got a point on that. Manchester United fans don't like sensible and realistic, they like to dream and they want to hear that the club can win the league and can win the European Cup," United legend said.
"But he's finding out about the club and one thing's for certain; you've got Sir Bobby Charlton in the boardroom and Sir Alex Ferguson in the boardroom and David Gill in the boardroom. That manager isn't going anywhere by the way."