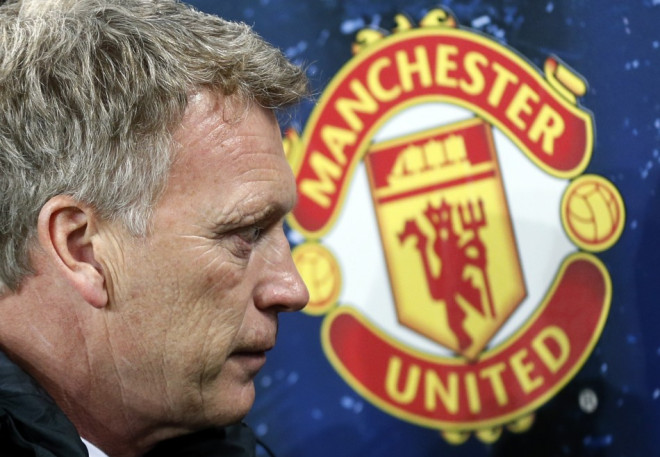 David Moyes has suggested Manchester United will make new additions to the squad in the summer before the start of the 2014 World Cup in Brazil.
The big event in world football starts on 12 June and the former Everton boss is looking to make signings before the start of the World Cup. Moyes replaced Sir Alex Ferguson last summer and the Premier League champions have struggled under their new manager this season.
United are sixth in the table with 48 points from 28 games, trailing fourth place Manchester City by nine points and league leaders Chelsea by 18. Moyes is looking to add quality to his squad and is confident of setting things right in the summer.
"Yeah, I might do [sign players before the World Cup]. We are getting ourselves prepared now. We can't do an awful lot until the end of the season but we will prepare as much as possible," Moyes told United's official website.
"You don't always get all your ducks in a row but we will try to get as many of them as we can. I know it has been difficult for a lot of people to accept and understand what is going on but we will make changes. We have said that now and everyone is well aware of it."
Robin van Persie was rumoured to be on his way out of Old Trafford in the summer. The former Arsenal star was reportedly unhappy with Moyes and his coaching staff. However, the Dutchman has set the record straight and expressed his desire to end his career with his current employers.
Moyes believes Van Persie's latest comments will not help United to attract players in the summer transfer window.
"I don't think Robin saying that makes it any more of an attractive proposition for players. It just tells you that people have tried to find reasons why things haven't gone as well for us," United manager said.
"A lot were saying that was down to Robin van Persie or the manager but I always said that wasn't the case and hopefully now you have heard it from Robin as well," Moyes concluded.
Nemanja Vidic will leave Old Trafford after the Serbian defender agreed to join Inter Milan next season. Patrice Evra and Rio Ferdinand are in their final few months of their contract at United.
Moyes needs to strengthen United's back four while adding quality to the midfield after the end of the season.