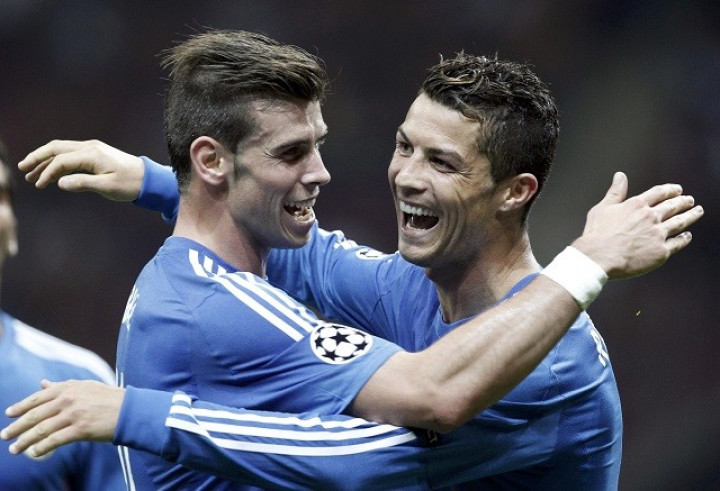 Former Manchester United manager David Moyes has revealed the Red Devils wanted to sign Cristiano Ronaldo, Gareth Bale and Cesc Fabregas last summer.
The Portuguese international enjoyed great success at Old Trafford before he moved to the Spanish capital in 2009. There were reports suggesting that Ronaldo will return to United but putting an end to such rumours, he signed a contract extension with his current employers during mid last year.
Bale was with Tottenham Hotspur before completing his switch to Real last summer and went on to win the Champions League and Copa del Rey in his debut season with the 10-time European champions.
The former Arsenal skipper continued with Barcelona during the previous campaign before joining Chelsea earlier this summer. Moyes failed to land any of the top targets and ended with signing Marouane Fellaini from Everton for £27.5m on the deadline day.
The 51-year-old was sacked just 10 months into his six-year contract. Moyes claims the lack of transfer activity at United last summer was not down to indecision or lack of trying.
"It's been well documented that we wanted Fabregas, Bale and Ronaldo. There was talk of Ronaldo when I first arrived. We were close to getting a couple of major names. I'm not getting in a blame game here but things just didn't materialise," Moyes told Daily Mail.
"We tried to bring players in during the summer transfer window but they didn't materialise. It certainly wasn't for the lack of trying. It wasn't indecision. The complete opposite.
"I had taken over from the most successful manager in history. The chief executive had taken over from one of the most renowned administrators in the game [David Gill]. So it was a new job for two people," the former United manager said.
The Red Devils replaced Moyes with Louis van Gaal and the Dutchman had a rough start to the Premier League season as they lost 2-1 to Swansea City at Old Trafford on the opening day of the season.
This summer, United have completed only two major signings -- Ander Herrera and Luke Shaw. With just a fortnight remaining for the transfer window to close, the Red Devils faithful would be hoping that van Gaal could bring in new faces to the club.