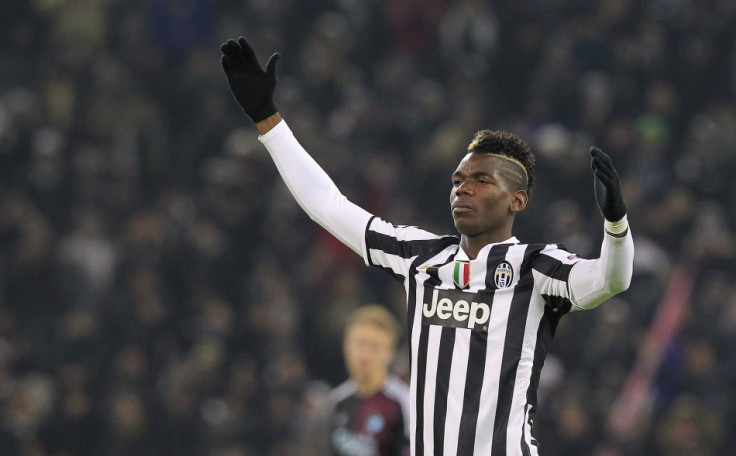 Manchester United are planning a double swoop for Paul Pogba and Arturo Vidal in January, according to the Daily Mail.
David Moyes has reportedly told Juventus chief negotiator Beppe Marotta about his interest and is willing to offer a bid in January as he looks to take back at least one of his top targets in winter. The United manager was in attendance in the Juventus game against Cagliari where they came back from being one goal down to win the game 4-1.
The former Everton man knows that it will be quite difficult to convince the Serie A leaders to part with either of their prized possessions. Vidal recently signed a long-term deal with Juventus and Pogba, who transferred to the Serie A club from United under Sir Alex Feguson, may be unwilling to return to his previous club at such an early stage.
Paris Saint-Germain are also interested in signing the Frenchman which is expected to drive his price up to £40m but Moyes has substantial funds on him to complete a deal. Pogba's arrival will give them some much needed drive through midfield and act as a natural successor to Paul Scholes, who retired after the end of last season.
French legend Zinedine Zidane has berated Ferguson on his decision to allow the youngster to leave, saying that he would have solved his midfield problems long into the future. The Frenchman has tipped Pogba to grow up to be one of the best midfielders in the world and believes that it is an opportunity lost for the Premier League Champions.
However Juventus ruled out any transfer for their midfield gems, with Marotta stating: " From our point of view, we do not want to sell Pogba and, so far, we have closed the door to any possible buyer."
United are currently seventh in the league, 11 points behind Arsenal at the top and need to massively replenish their resources in January if they have to challenge for a place in the top four.