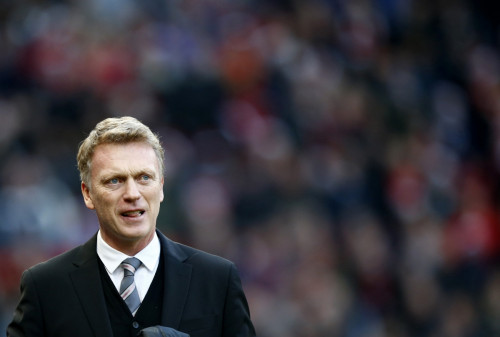 Manchester United manager David Moyes says the club are unlikely to make any signings in the upcoming January transfer window
United went within eight points of the Premier League summit after beating West Ham United 3-1, a fourth successive win for the club.
Moyes made just one significant signing in the summer in the form of Marouane Fellaini and was widely criticised for a lack of new players but the United boss is not optimistic of making additions in January.
"We'll look, but I'm not massively sure we'll bring someone in," Moyes said. "A lot of the players we're looking at won't be available in Jan."
After topping their Champions League group and reaching the League Cup semi-final, United continued their resurgence following two successive home league defeats with a fourth win on the spin against West Ham.
Goals from Danny Welbeck, Adnan Januzaj and Ashley Young secured the win and Moyes was thrilled with such a comfortable afternoon's work.
"We played well today," the United boss told BBC Sport. "I'm a wee bit disappointed we didn't take some more opportunities and I was disappointed not to keep a clean sheet but we got done on the break.
"The job is to keep our head down and keep winning games. There is confidence among the players, we are creating a lot of opportunities right now. Danny Welbeck has a sore knee.
"Adnan Januzaj is doing really well. We are always hard on him, we always want more but he is doing remarkably well. He can score goals, he is a real talent.
"We would like to be doing much better, we want to be right at the top but we will continue to keep going."