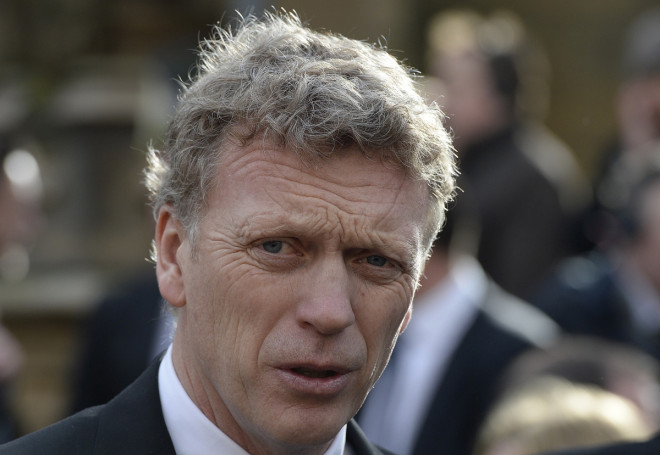 Manchester United manager David Moyes has received the strongest vote of confidence over his future at Old Trafford after former boss Sir Alex Ferguson reaffirmed the club's commitment to give the 50-year old time to turn around the Premier League champions' fortunes.
Despite Moyes being given a six-year deal by United in the summer rumours were abound following the 2-0 Champions League last 16 first leg defeat to Olympiakos that the club would be prepared to part ways with the Scot.
But Ferguson, who retired as United manager at the end of last season and became a director at the club, has confirmed Moyes will be given significant time to turn the club's fortunes around.
"They [United] will be all right. It's early days and there have been a lot of changes," said Ferguson. "He [Moyes] needs time. I was there for 27 years, so with a new manager, it takes time. But they'll be OK."
Reports have suggested that United are lining up current Netherlands manager Louis van Gaal in the summer after the 2014 World Cup should they part ways with Moyes.
After the record-signing of Juan Mata in the January transfer Moyes has been promised significant funds in the summer but having conceded a two-goal lead to Olympiakos in the first leg they face having their vain hopes of winning silverware ended before the end of March.
United trail Premier League leaders Chelsea by 18 points and are 12 adrift of fourth place Manchester City and face not qualifying for next season's Champions League while their title defence has failed to get off the ground in Moyes' first season.
Upon appointing Moyes, United committed to the same long-term strategy which saw Ferguson enjoy unbridled success across over 26 years but that hasn't prevented rumours circulating regarding his future given the ruthless stance taken by many of the club's rivals.
Former Chelsea manager Gianluca Vialli said: "David Moyes, in Italy, would have been sacked three times now," said Vialli, referring to Manchester United, who have won only four of their last 12 games in all competitions and are out of the FA Cup and League Cup.
"In the Premier League you get the feeling they give you a bit longer to sort out problems.They are more understanding and, most importantly, owners of football clubs don't think they know more than managers.
"They let managers run it for a while and don't just sack you after the first two or three defeats."