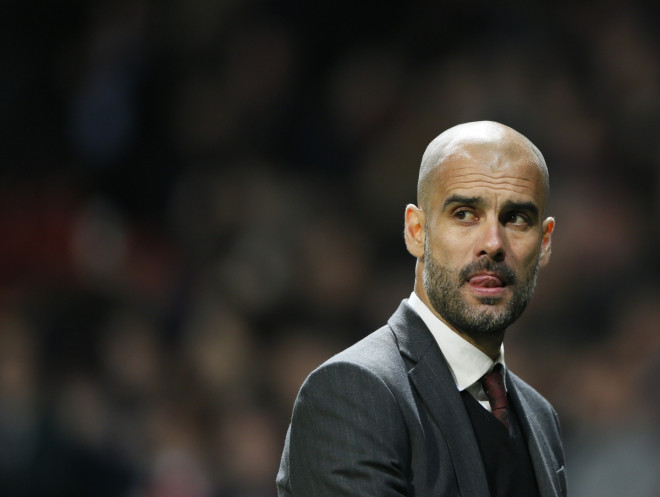 Pep Guardiola has said he has no intention of leaving Bayern Munich for Manchester United - but has refused to commit to the German giants beyond the next two years.
After David Moyes' departure from Old Trafford, Guardiola is among the favourites to take over. He reacted to the rumours by saying he "needs time" to build a new dynasty at Bayern, while avoiding any long-term pledge of allegiance to the Bavarian club.
According to Daily AS, the former Barcelona coach said: "I changed my Catalan culture for German and that was not easy. And I need time. I still have a job to do, I am comfortable here and people respect my work. I want to stay here.
"I am here at Bayern and I want to stay for two more years here."
Although Guardiola refused to give a long-term commitment to Bayern, the club's own press officer said he is certain to remain in Germany, saying during Guardiola's pre-match press conference: "Tell the people in England, no chance."
Guardiola has become one of the most feted coaches in world football after guiding Barcelona to Champions League success in 2009 and 2011 - beating United on both occasions.
He reportedly met with Sir Alex Ferguson prior to the latter's retirement last May, and recently responded coyly when asked if the legendary Scot had offered him the chance to be his successor - claiming his English wasn't good enough to understand whether an offer had been made or not.
Guardiola's comments come after Jurgen Klopp ruled himself out of the running for the Manchester United job, insisting he wanted to stay in Dortmund and that his link with the club is unbreakable.
Current Holland boss Louis van Gaal - who has also previously coached Barcelona and Bayern Munich - is the bookmakers' favourite to replace Moyes at United, with interim coach Ryan Giggs also a contender if he can prove his worth over the final few weeks of the 2013/14 season.