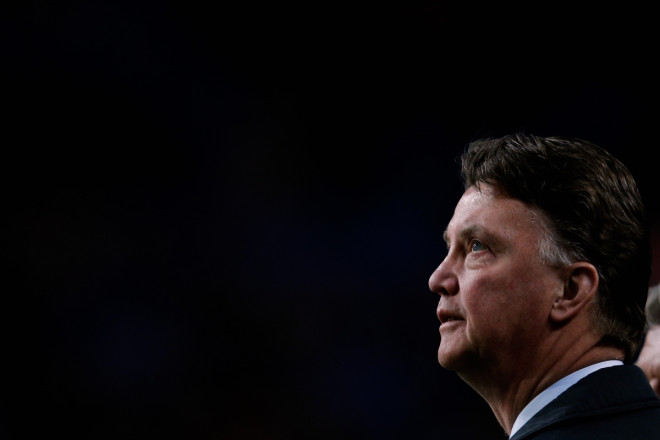 \"I have achieved more with Ajax in six years than Barcelona has in one hundred years.\" Louis van Gaal
An example of the bravado carried by Louis van Gaal, the current Netherlands manager and as of mid-afternoon on Easter Monday, the new favourite to replace David Moyes at Manchester United.
Though Van Gaal arrived at the Nou Camp in 1997 as a three-time Dutch league champion, as well as a Champions League and Uefa Cup winner with Ajax, he did so still as a small fish in a big pond.
Swathes of changes followed, including the implementation of several Holland internationals as Van Gaal attempted to impose his philosophy on a club whose deeply entrenched Catalan roots were being compromised. Four major honours in three years suggest, for the most part, it worked.
An ill-fated spell back at the Nou Camp did follow before a move to Bayern Munich where alterations were again on the agenda, changes which were the hallmark of the German treble winners last season and now under Pep Guardiola.
Arjen Robben was signed from Real Madrid, Thomas Muller promoted from the Säbener Strasse youth academy and Bastian Scweinsteiger moved into central midfield. Three major honours followed as well as a Champions League final appearance in 2009 but more importantly Van Gaal\'s presence can still be felt under Guardiola\'s stewardship.
If the greatest criticism of Moyes\' tenure at Old Trafford was of his inability to steer one of the world\'s biggest clubs through its most uncertain period for over a quarter of a century then Van Gaal\'s body of work suggests he not only understands the pressures and demands of the highest profile of managerial positions, but thrives under them.
Those bold, patronising words upon arriving at Barcelona, his numerous confrontations with Rivaldo – at the time among the best players in world football – and shake up at Bayern says plenty about his uncompromising treatment of superstars. United\'s underperforming squad require similar.
United supporters might beg to differ, but the club do not have a divine right to attract a world class manager, and while Guardiola, Jose Mourinho and Carlo Ancelotti might represent overambitious targets, in Van Gaal the appointment would be a quick return to the haughtiness which defined them under Sir Alex Ferguson.
Aside from intermittent silverware, the primary concern regarding the prospective appointment of Van Gaal is the timing. Committed to leaving Netherlands at the end of the 2014 World Cup, should the Dutch reach the final in Rio on 13 July, just 10 days preparation would remain before United\'s pre-season tour begins in America.
The timing of Moyes\' arrival at Old Trafford, less than six weeks before the start of the season, was heavily criticised and eventually contributed to a haphazard summer transfer window under the Scot.
Though possessing vastly more experience, Van Gaal would leave himself with plenty to do before the season began to knock United into shape. Balancing the job within a World Cup would meanwhile be an untenable compromise.
Van Gaal\'s big club mentality, proven track record and fearlessness in the face of transition makes the 62 year old the ideal candidate in the way Moyes was never destined to be. It\'s time the Glazer family made up for lost time.