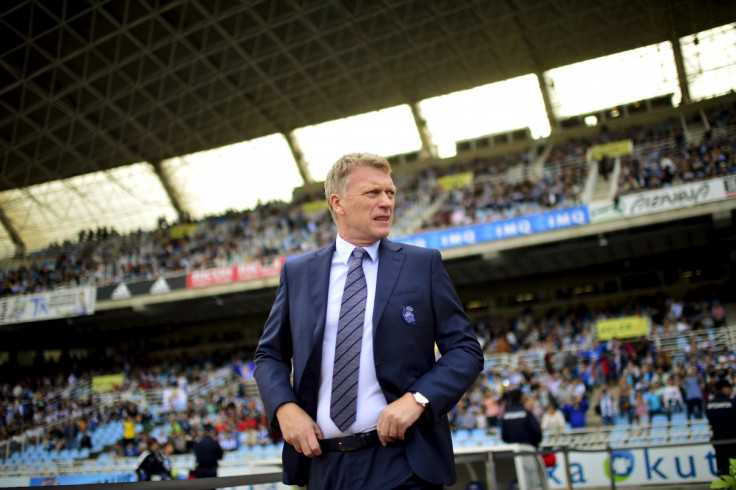 Former Manchester United manager David Moyes has warned Louis van Gaal that he needs to qualify for the Champions League or risk losing his job. The club's hopes of securing a place in next season's competition receded over the weekend, when they lost 2-1 against Sunderland at the Stadium of Light.
Moyes was sacked by United after he failed to keep them in Europe's premier competition and the Scot has suggested the same fate could await Van Gaal. "I knew Manchester United need to qualify for the Champions League. I think Manchester United need to be there," he told Sky Sports of his own time at Old Trafford.
"They are a club of status and want to be at that level, if not more. They want to be winning it if they can, never mind qualifying for it. That's what happens at Manchester United. It's that level.''
Van Gaal has come under huge pressure in recent months, with United's performances and results attracting criticism. Moyes said he can sympathise with the situation Van Gaal finds himself in.
"There's so much media attention on Louis van Gaal just now. When I lost my job, he was lauded by everybody in football – by you people, the media and everybody else. Now many of you are the ones saying he should lose his job," the former United boss said.
"If you go to Manchester United, that's what you get. You get an awful lot of media attention. But I still believe I was the right person to take the job.''
However, Moyes was also philosophical about his own sacking in April 2014, admitting he did not win enough games to keep his job. "I know that the reason I lost my job at Manchester United was I didn't win enough games. It's as simple as that," he said.