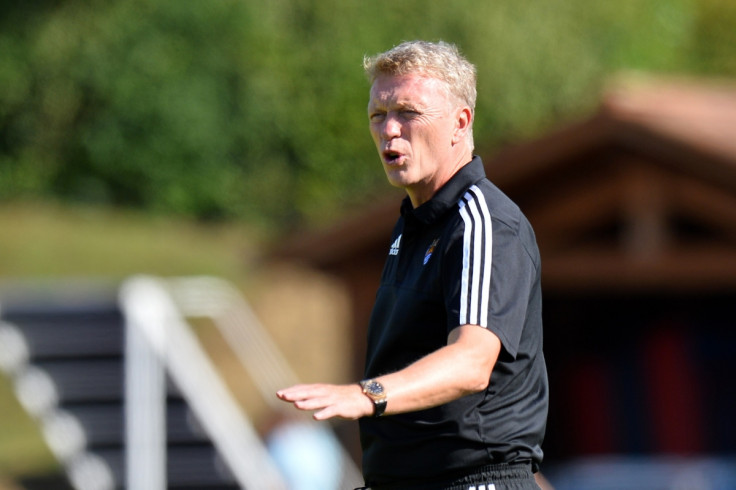 Trevor Sinclair thinks David Moyes did a better job as Manchester United manager than Louis van Gaal. The 42-year-old pundit has been unimpressed with the Red Devils this season and thinks the club should have kept faith with Moyes for a little longer.
The Scot's ten-month tenure at Old Trafford came to an end in April 2014. He was subsequently replaced by the Champions League-winning Dutchman, but Sinclair has accused United of making the wrong appointment. "In the more recent years since Sir Alex Ferguson has left, everything has been a quick fix," he told Metro newspaper. "And, in my opinion, they're moving from one poor decision to another. Maybe they should have stayed with David Moyes a little longer – obviously that didn't last.
"The Louis van Gaal era seems to have gone even worse. And then will they be rushed into taking Jose Mourinho?"
Sinclair – who played for Manchester City from 2003 until 2007 – said the balance of power in Manchester has shifted from United to the Blue half of the city. "It just seems that the pendulum has swung so far into Man City's direction," he said. "Everything United do at the moment is reactive whereas City seem to have had a plan in place, been very proactive and ahead of the curve when it comes to the Manchester powers in football."
Sinclair suggested change is on the horizon at United, where Van Gaal has failed to successfully implement his vision. "You can go in and buy 10 world-class players and it's still very difficult for any manager. I think you've just got to take small steps but keep heading in the right direction – that's the key," he said of United's current malaise. "They need to take their time, blend the players and get that team spirit back to the club.
"Manchester United have always been an action-packed, attacking team and I think that's what the fans expect. But if you've gone to any of the recent games where they've had 11 games without a Man United goal in the first half – I think you wouldn't be in a rush to go back there."