The Court of Appeal has defended the principle of whole life sentencing, saying it does not breach human rights because it is reserved for only a "few exceptionally serious offences".
In a review of four separate appeals against whole life sentences, a panel headed by the Lord Chief Justice wrote that "a whole life order imposed as a matter of judicial discretion as to the appropriate level of punishment and deterrence, following conviction for a crime of utmost seriousness, would not constitute inhuman or degrading punishment.
"In short, it is open to the individual state to make statutory provision for the imposition of a whole life minimum term, and in an appropriate case, as a matter of judicial discretion, for the court to make such an order."
In the individual cases, the panel upheld the whole life tariff given to David Oakes, who was jailed in May this year for torturing and murdering Christine Chambers and then killing their daughter. However three other whole life sentences were reduced.
The review ruled that Oakes, who tried to kill himself after committing the double murder, did not "simply explode into violence" because his relationship with Chambers had broken down. "Rather, he decided to revenge himself on Christine Chambers.
"He did not merely plan to kill her and their daughter, but he planned and then carried out his deliberate intention to make the death of his former partner the most terrifying and agonising ordeal that he could envisage, and this was exactly what he did.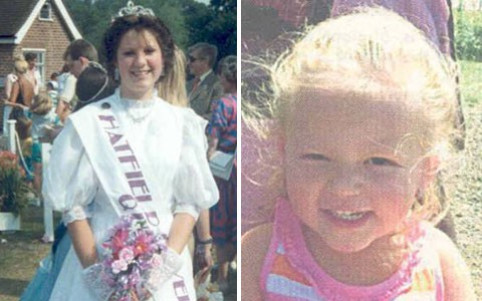 "He was utterly merciless, and took pleasure at her prolonged suffering. Thereafter, quite deliberately, and in cold blood, he deliberately executed their daughter, as she was screaming with fear at witnessing what he had been doing to her mother.
"We agree with the judge that there was not a shred of mitigation. There is no reason to interfere with this sentence."
The three offenders whose sentences were downgraded from whole life terms included Danilo Restivo, who murdered Heather Barnett in 2002. His jail term was downgraded to a minimum of 40 years.
Michael John Roberts, the 'Bermondsey Rapist' was sentenced in January this year. The judges ruled that the whole life order would be replaced with a minimum term of 25 years.
David Martin Simmons was convicted of rape and false imprisonment in 2004. His whole life sentence was downgraded, being replaced with a minimum term of 10 years.
The review said: "As it seems to us, profoundly disturbing as this offence certainly was, it was not an offence of the extreme level of seriousness to justify a whole life order."
Lord Chief Justice added that while Roberts' and Simmons' sentences were downgraded, this does not necessarily mean they will be released as they may still pose a risk to society.