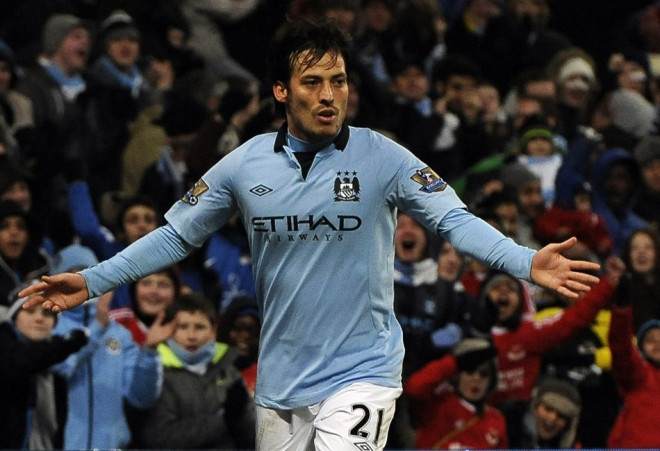 Manchester City star David Silva has claimed that Juan Mata is having a tough time at Manchester United, as the Premier League holders are failing to bring out the best of him.
Following his £37.5m move from Chelsea in January, Mata has made eight appearances for United but he is yet to score a goal.
Even though United supporters picked him as the club's best player in February, he is still far from replicating the form that he showed during his first two seasons at Stamford Bridge.
His fellow Spaniard Silva, who played with him at Valencia and with Spain, believes that United's struggles have made Mata's adaptation at Old Trafford more difficult.
"It is a difficult situation for him because the team is not playing that well. They have not managed to bring out the best out in him but he is a very talented player and he will show it," Silva was quoted as saying by the Independent.
"He wasn't getting the minutes at Chelsea so it was a good move for him to go to United. I have been out to dinner with him and his family and we are friends. Anything he needs, he knows he can come to me for. Maybe after the [United-City] game we can have a meal; it depends."
Nevertheless, it looks that following Robin Van Persie's injury Mata has finally found his place at United, as he played his best game for the club in their victory against West Ham, playing behind Wayne Rooney rather than on the flank.
And it is expected that Moyes will keep Mata in his favoured role for the crucial Tuesday game against Manchester City, where Silva will have to face his former partner.
Meanwhile Silva has scotched speculation about a possible move away from Manchester City to Barcelona, claiming that there is no substance to the rumours.
"I am flattered with the reports linking me to Barcelona, but it's just rumours. I am very used to rumours every summer."