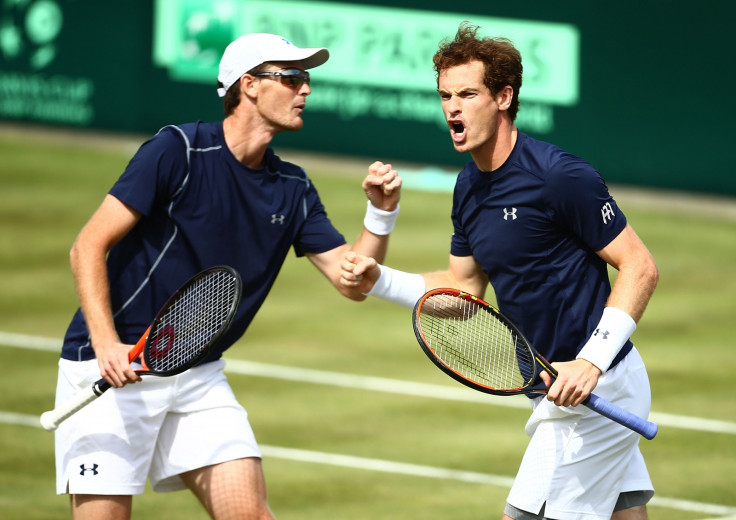 Great Britain stand on the brink of a first Davis Cup semi-final appearance for 34 years after Andy and Jamie Murray combined to defeat Jo-Wilfried Tsonga and Nicolas Mahut of France in the tie's solitary doubles rubber at Queen's Club.
Victory for former Wimbledon and US Open champion Murray in July 19's first singles rubber against Giles Simon will see Britain progress into the last four of the team competition for the first time since 1981 - the first year of the World Group format.
With the match finally poised at 1-1 following victories for Simon and Murray on day one, both captains changed their nominations for the third encounter with Dominic Inglot and Richard Gasquet both withdrawn in favour of the younger Murray and Tsonga.
Smith's decision to pair the two siblings proved extremely effective as they triumphed 4-6, 6-3, 7-6, (7-5) 6-1 in two hours and 49 minutes in front of a raucous crowd in south west London.
"We played at an unbelievably high level match against a top team. It was an absolutely fantastic atmosphere. To represent your country with your brother in a match like this is very special," world number three Andy Murray said after the win.
He also revealed that he was suffering from a hip problem rather than a groin issue, but insisted he would be fine to take the court tomorrow (18 July).
"It was not so much my groin as my hip. Everyone's fallen a few times on the court. It's sore but there's only one more match then I can rest after that.
"I'll get patched-up and hopefully put on another good performance. They have such a strong team, you have to be at the top of your game to win."
On the increased noise, Jamie added: "The crowd were amazing, twice as loud as yesterday. They cheered us from start to finish. We're in a good position to win the tie now."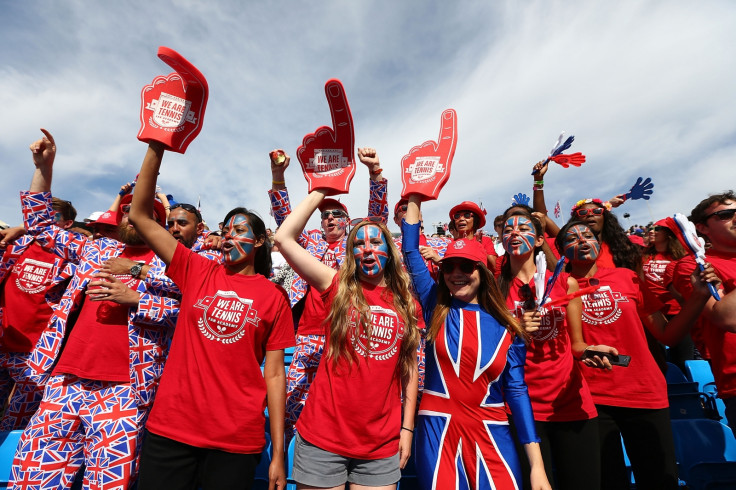 Proceedings actually got off to the worse possible start for the hosts, when they were broken in the very first game. Two fine rasping forehands from Tsonga got France to 30-40 and although Jamie Murray did his best to thwart the danger from the net, a nice Mahut forehand proved the difference.
The passionate French contingent housed in the east stand took the decibel level up a few further notches during a comfortable Tsonga hold capped off by a fine backhand volley from Mahut and the tourists threatened another break in the next game following confusion between the two brothers only for Mahut to overcook a lob.
Try as they might, Britan just could not find a break to level and France hammered home their advantage by taking two set points thanks to an overhead smash from Mahut.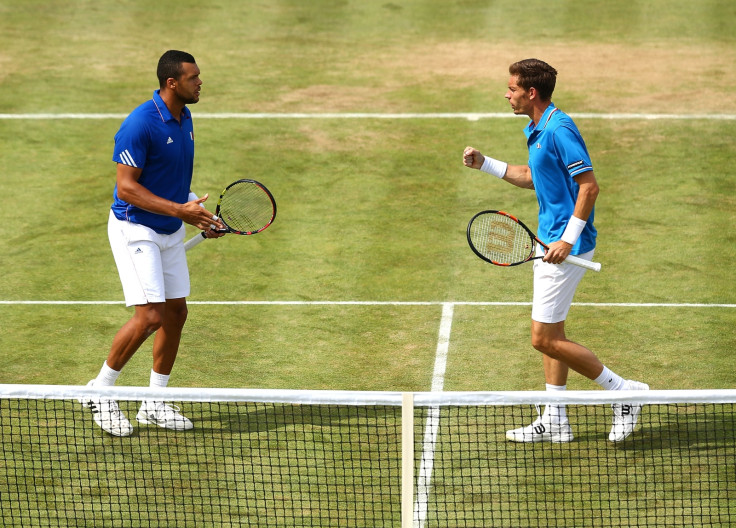 Another wobble from the hosts occurred with Jamie Murray serving in the first game of the second set. France took it to deuce after a Andy Murray volley travelled beyond the baseline, but he made up for it with a volleyed winner after Tsonga's lob was called out.
The French serve was looking relatively safe, yet the Murrays finally made inroads when two unforced errors from Mahut led to a first break point at 30-40. Andy Murray certainly did not need a second invitation to take it and a 3-1 advantage was secured after he successfully challenged the call on a long Tsonga forehand towards the right sideline.
A further morale-boosting hold to love followed and although they were pushed hard in their next service game, a Jamie Murray volley at the net ensured France could not get themselves back into the set.
Tsonga held at 5-3, but Great Britain levelled the contest and invited a euphoric patriotic burst from the home crowd thanks to a long backhand from Mahut.
Neither side could trouble the other's serve in the opening three games of the third, but a botched volley from Jamie Murray then gave France the opportunity to capitalise at deuce. A long return from Mahut put them on the backfoot however, and Tsonga's failure to return handed Andy Murray a timely reprieve.
Mahut was also then taken to deuce after France appeared on the verge of botching a 40-0 lead, but a powerful shot from Tsonga and Andy Murray driving into the net saved another break.
The crowd rallied behind Great Britain again when they held for 4-4 but there followed a moment of real concern as Andy Murray, who also fell yesterday as did both Ward and Tsonga, yelped and crashed to the grass after appearing to hurt his groin and hip when stretching to reach a ball beyond the baseline.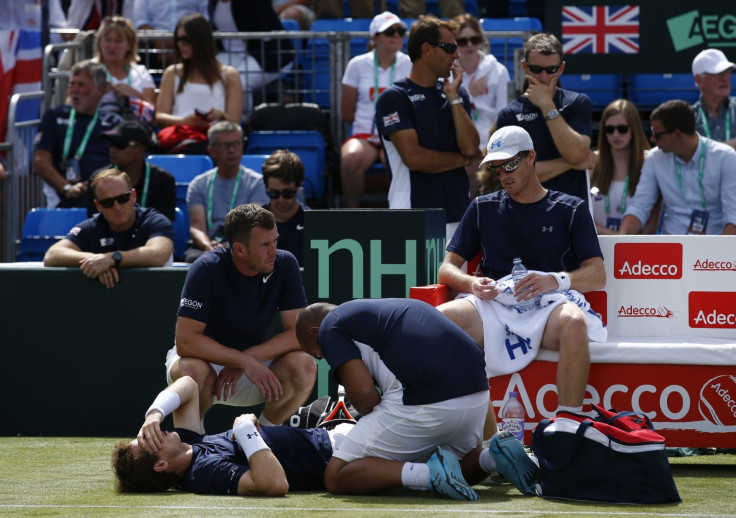 He called for a medical timeout and thankfully was able to return and the third set subsequently progressed to a tiebreak.
A Jamie Murray winner down the line set the tone at 1-0, although France kept it close until 6-5 when Andy Murray volleyed well at the net and Mahut could only send a shot long to give Britain a decisive 2-1 set lead.
France had been playing well in the match until this point, but the fourth set proved something of a procession as they were broken in the second game and slipped to a 5-0 deficit.
Britain saved two break points in the sixth and Smith's side then secured victory through a strong Jamie Murray winner.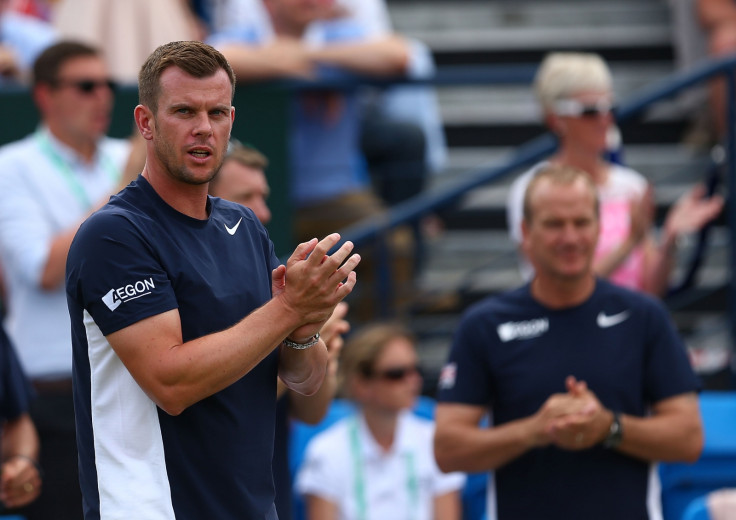 Captain Leon Smith was quick to salute the importance of the victory and also insisted his decision to replace Inglot with Murray was accepted and supported by the whole team.
"How good was that?," he said. Everyone talked about this being a key rubber, and it certainly was. Of course there's a lot of tennis still to be played but we're in a great position. I'm immensely proud of the brothers, the chemistry between them was phenomenal. There's no egos in the team at all, everyone accepts the decisions.
"We all know each other so well, we spend a lot of time together throughout the whole year so we know how to speak to each other. It's a tough day tomorrow, no-one should assume it's going to be an easy game for Andy because it won't be."
Andy Murray is scheduled to meet Simon tomorrow in the reverse singles, while James Ward faces Tsonga in the fifth rubber.